Happy birthday pastor poem
Here is a biblical happy birthday pastor poem that you can share with your pastor during the anniversary.
This is one of the poem that I love which King David composed in the old Testament. I'm very sure your pastor will enjoy the poem that you are going to share with him.
It is adapted from the book of Psalms chapter one hundred starting from verse one onwards..

For giving grateful praise.
Shout for joy to the LORD, all the earth.
Worship the LORD with gladness; .
come before him with joyful songs. .
Know that the LORD is God. .
It is he who made us, and we are his.
we are his people, the sheep of his pasture. .
Enter his gates with thanksgiving.
and his courts with praise; .
give thanks to him and praise his name. .
For the LORD is good and his love endures forever; his faithfulness continues through all generations. .
This happy birthday pastor poem is adapted from the book of Psalms chapter one hundred and three starting from verse one onwards

happy birthday pastor poem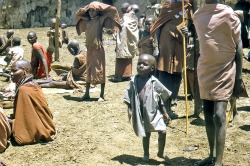 honoring our pastor poem
we praise the Lord for you pastor

Praise the LORD, my soul;
all my inmost being, praise his holy name. ;
Praise the LORD, my soul,
and forget not all his benefits—
who forgives all your sins
and heals all your diseases,
who redeems your life from the pit
and crowns you with love and compassion,
who satisfies your desires with good things
so that your youth is renewed like the eagle's.
The LORD works righteousness
and justice for all the oppressed.
He made known his ways to Moses,
his deeds to the people of Israel:
The LORD is compassionate and gracious,
slow to anger, abounding in love.
He will not always accuse,
nor will he harbor his anger forever;
he does not treat us as our sins deserve
or repay us according to our iniquities.
For as high as the heavens are above the earth,
so great is his love for those who fear him;
as far as the east is from the west, so far has he removed our transgressions from us.
As a father has compassion on his children,
so the LORD has compassion on those who fear him;
for he knows how we are formed,
he remembers that we are dust.
The life of mortals is like grass,
they flourish like a flower of the field;
the wind blows over it and it is gone,
and its place remembers it no more. But from everlasting to everlasting
the LORD's love is with those who fear him,
and his righteousness with their children's children—
with those who keep his covenant
and remember to obey his precepts. The LORD has established his throne in heaven,
and his kingdom rules over all.
Praise the LORD, you his angels,
you mighty ones who do his bidding,
who obey his word.
Praise the LORD, all his heavenly hosts,
you his servants who do his will.
Praise the LORD, all his works
everywhere in his dominion.
Praise the LORD, my soul.
Totally Free speech in your inbox