church termination letter
Here is the church termination letter to download that can help you
Click on the PayPal button below and you will instantly receive the letter that is ready to be used. We charge a service fee of $10.99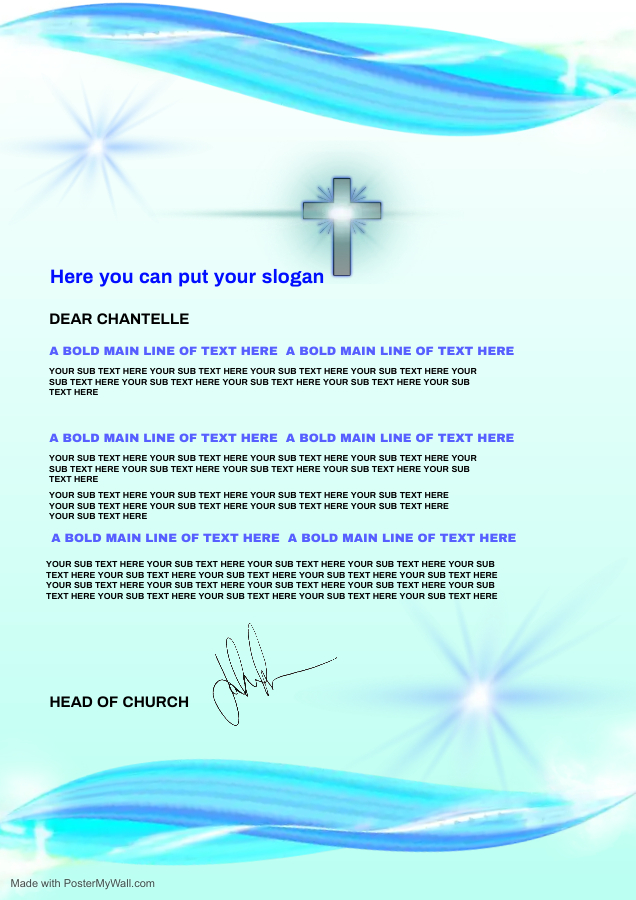 $10.99
Subject: Termination of Your Services as Pastor of [Church Name]

Dear Pastor [Recipient's Last Name],

I hope this letter finds you in good health and spirits. This letter is not easy for me to write, and I understand that it might be difficult for you to read.

Following multiple deliberations and consultations with the church board and executive members of the congregation, it has been decided that your services as Pastor of [Church Name] will be ending effective from [Effective Termination Date].

This decision has not been made lightly but following a series of events, which have created significant discord within the congregation, it is believed to be necessary for the harmonious workings of our church.

Over the past few months, members of the congregation have expressed their concerns and discomfort regarding a number of issues, which have begun to affect the unity and mission of our congregation. Unfortunately, despite several attempts, we have not been able to resolve these matters to the satisfaction of the congregation.

We appreciate the profound dedication and service you have shown to the Church during your time here. Your hard work, commitment and zeal have been noteworthy and admired by many. We are grateful for your valuable contributions.

You will receive all the benefits, including your salary and any pending allowances, up to the termination date as per your contract. If there are any further matters needing to be settled, we encourage you to get in touch with the church board as soon as possible.

We pray for God's guidance and favor upon you as you venture into the next stages of your spiritual journey. It is our sincerest hope that this change will provide you an opportunity for growth and a strong base to further your passion for pastoral service.

We thank you once again and hold you in our prayers.

In Peace and Grace,

[Your name]
[Your position]
[Church Name]
We hope you have managed to download the above given template. Once you download it will be able to do few modification here and there but on its on, it ready to be used.
Just click on the above PayPal button and once you pay the small fee given, you will instantly receive a PDF format letter and can copy the words to Ms Word so that can be able to make some modification.

sample church termination letter

Dear(Recipient)
Greetings in the name Lord of Jesus.
This is to bring to your attention that,the church board sat on 26th January 2028 and recommended that your name be dropped as one of the employees of the church. We know that everything worked for the good of those who love the Lord.
The action was taken after much soul searching and looking at the implication. We arrived at the decision to save you from further destruction. As a church we thank you for the service you rendered and may our good Lord keep guiding you.
Attached is your dues and we ask you to check with the church treasury for more guidance.
Yours in the Lord
(Name of the sender)
Termination of church membership letter
Dear(Recipient)
This is to certify that _____________________________(the name of the member to be dropped) has been a member our church since 2008 up to now.
In align with our church mission,the church board sat on 19th October 2018 and recommended that his/her name be removed from the church register because of the indiscipline case.
We regret for the action but we pray that may our good Lord our brethren to repent and realize that God loves the sinner and hates the sin.
For further clarification,call us for more detail.
Yours in the Lord
(Name of the sender)
Termination letter of church musician

Dear( Recipient)
This is to notify you that,the church board that sat on 23rd September 2018 at 10.00am decided to terminate your services as a musician to our church choir with immediate effect.
The board took this drastic measure to save our choir choir from collapsing. As a church we regret the action but is a matter of giving you time to repent and come back to the old love.
We want to wish you all the best in your endeavors.
If you feel that injustice was done to you, you have two weeks to appeal the decision but others the action remains implemented until further notice.
Attached is your dues for the month
Yours in Christ
(Secretary to the board)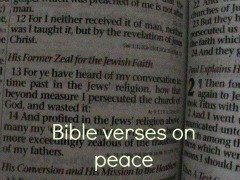 church membership termination letter sample

We thank you for visiting our page.
We are here to make sure you get what you are looking for, if you don't find it here take check later by then we would have written it for you.
We keep updating the content with newer information that can meet your need.

Get FREE SAMPLE speech & letter


in the Email Today