church ushers prayer
You having an event in the church?The biblical church ushers prayer from the scripture is here........
You are here because were asked to prepare to offer a prayer during the upcoming Usher day in your church.
I welcome you to this page that is meant for first timers who want help.
You might also be searching for prayer point to help you as you prepare for the occasion in the church.
Below here you will find the examples that can help you and also more information that can make you feel ready for the occasion.
Just know that we care for you and would love to help you all along as you prepare for the occasion.
Here is the example for church ushers prayer.

church ushers prayer examples

a prayer for church ushers
Our dear loving Father who is in heaven, we want to take thank you for opportunity you given us to see another miracle day in our lives , it is a great honor to congregate during this day as we celebrate the ushers of this church,
In your word you say...For a day in thy courts is better than a thousand. I had rather be a doorkeeper in the house of my God, than to dwell in the tents of wickedness.(Psalms 84:10), this noble job the ushers have a chosen is the church is a blessings in life,
King of kings we have always yearned to see this day and without saying much we know that at the end of the day everyone who managed to find time to come and grace the occasion will be blessed.
As we start the the program of the day,we want to request the Holy Spirit to abide with us until we finish for we know Lord you love us,
Thank you for hearing and answering our prayer we ask in the name of our Lord Jesus,
Amen

church ushers prayer
prayer points church ushers
Here are the prayer points church ushers to guide during the usher day in the church.
Prayer of thanks( Colossians 3:15)




For as members of one body you are called to live in peace. And always be thankful.

Prayer of commitment(

Acts 2:42)All the believers devoted themselves to the apostles' teaching, and to fellowship, and to sharing in meals (including the Lord's Supper), and to prayer
church ushers prayer
usher prayer before service
Here is the usher prayer before service that you are looking for:
Our heavenly Father, We want to take this precious moments that you have given us this morning to say thank you for the gift of life and for allowing us to have a fellowship today.
As we start the program of this day which is guided by the ushers of our church, we want to thank you Lord for guiding and leading us.
Thank you for the Holy Spirit that is in our midst and teaching us what is the will that you have in Jesus Christ.
As we start be with us and also continue revealing to us how to walk in your statutes.Thank you our Redeemer for the  promises that is sure in our life. Be with us always and we give you honor and glory for your love in Jesus name we pray and believe. Amen

church ushers prayer
prayer for ushers and greeters
Here is the prayer for ushers and greeters example:
Our Father and savior, what a joy to see this day in our lives,thank you for your faithfulness and goodness upon our us. Dear Father and Lord, we have congregated to share your love and as we fellowship together during this usher's day, we want to as you to be with us. Lord, as we start this program, may you guide us and be with us all through until we finish.
Thank you for hearing and answering our prayer in Jesus name, we pray and believe.Amen

prayers for ushers after service

Our God who is in heaven, we are humbled to come before you at this hour through the name of our Lord Jesus, thanking you for giving us this wonderful opportunity to fellowship together,thank you for this day that you have given us, as we leave for our homes be with us in Jesus name.amen
church ushers prayer
prayer for ushers anniversary
Here is the prayer for ushers anniversary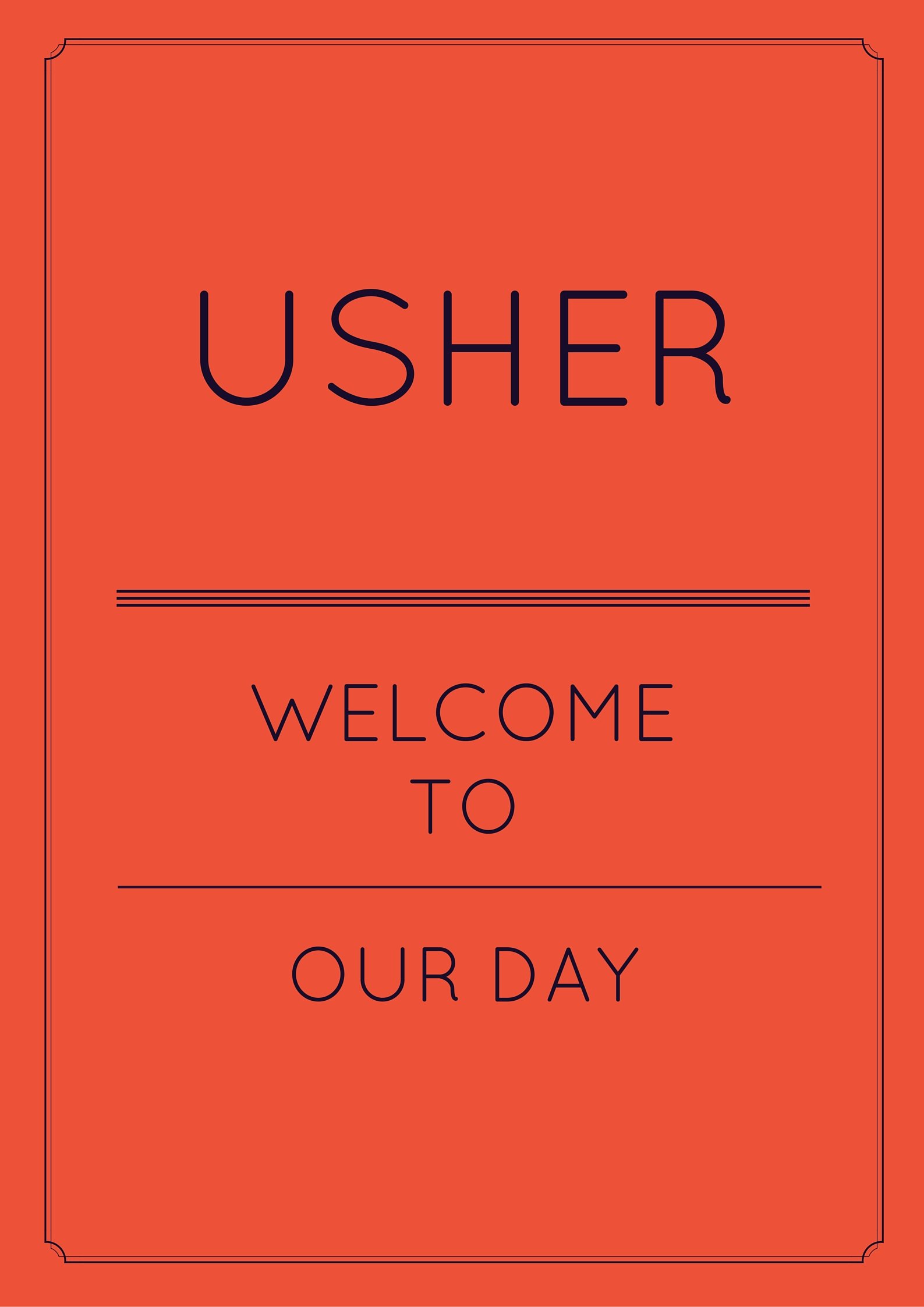 church ushers prayer
Start praying now....

Our most precious Father who dwells in heaven, through the name of
Jesus Christ that you have given us, the name the name that is above all other names
On earth. Let me thank you in a special way for the wonderful love that you have shown to us
Thank for the provision and opportunity you have given us to call upon your name Father
Today we are here with one purpose to thank you for allowing us to congregate here as a church
To show appreciation our ushers in the church. And as you word says in the book of psalms chapter 91 that……..Whoever dwells in the shelter of the Most High
    will rest in the shadow of the Almighty.
 I will say of the Lord, "He is my refuge and my fortress,
    my God, in whom I trust."
 Surely he will save you
    from the fowler's snare
    and from the deadly pestilence.
 He will cover you with his feathers,
    and under his wings you will find refuge;
    his faithfulness will be your shield and rampart.
 You will not fear the terror of night,
    nor the arrow that flies by day,
 nor the pestilence that stalks in the darkness,
    nor the plague that destroys at midday.
 A thousand may fall at your side,
    ten thousand at your right hand,
    but it will not come near you.
 You will only observe with your eyes
    and see the punishment of the wicked.
 If you say, "The Lord is my refuge,"
    and you make the Most High your dwelling,
 no harm will overtake you,
    no disaster will come near your tent.
 For he will command his angels concerning you
    to guard you in all your ways;
 they will lift you up in their hands,
    so that you will not strike your foot against a stone.
 You will tread on the lion and the cobra;
    you will trample the great lion and the serpent.
 "Because he loves me," says the Lord, "I will rescue him;
    I will protect him, for he acknowledges my name.
 He will call on me, and I will answer him;
    I will be with him in trouble,
    I will deliver him and honor him.
 With long life I will satisfy him
    and show him my salvation."
Our dear loving father,we shall always remain grateful for your word that is light unto our feet.
We believe in it and know that your goodness shall remain for ever and ever in our lives.
Thank you God for hearing and answering our prayers in the name of Jesus Christ.
Amen.
Get FREE SAMPLE speech,theme & letter


in the Email Today