Suggested theme for church anniversary
Below is the suggested theme for church anniversary to help as you prepare for the occasion.
We know and understand that time is not on your side and need a quick page to help you with wonderful and lovely themes that you can use during the upcoming church anniversary.
That is why we are here.
We want to make sure you have saved the pain of searching and looking for a theme,your work is to share it with church and be ready for the occasion.
What do you do now? You need to download these three pages that has got the almost 15 themes in one place.
Why 15 themes? We care for you and want you to have a variety to choose from,we know churches are unique,what fits one church will be different in another.
Therefore get the whole 15 themes at small fee of $ 5.99
Why charge you? It is because we are an evangelism group who is evangelizing the word through prayer and we need resource to reach more people. If you buy the themes from our page,you have also supported us in a way. Our prayer is called prayer request ministries.
Now you can get ready to download the 15 themes and once you have paid,shall receive the PDF pages to download.
For you to download the themes you need to pay only $5.99 and you will receive instantly a page where you can download your themes.
Click the PayPal button below here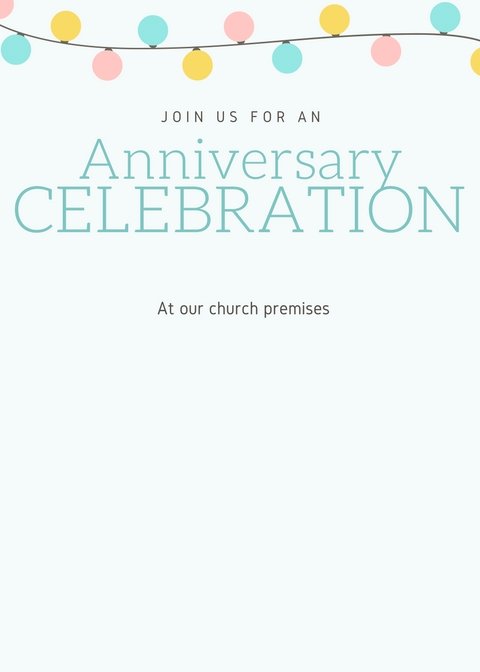 Only $5.99
All the above 15 themes have been carefully chosen and many churches including ministries in the world have used them during their anniversaries.
We have they will benefit and will shall be able to make your celebration of the anniversary a fantastic.
Maybe this is your 10th,20th,30th,40th,50th,100th and so on, that you are celebrating.
We have fine tuned the themes in that they can fit in any church anniversary that you are having in church.
Download it now and shall never regret.
We are grateful for having visited our page,we appreciate and are here to serve you so that your church occasion can be a success, we are your partner in this journey.
Meanwhile,have a look at this sample we have given below here. That is exactly what you will get when you download your 3 pages full of 15 great themes.
suggested theme for church anniversary

An example of the theme you will get.....
       "A STRONG FOUNDATION; BUILT TO LAST
           1 CORINTHIANS 3:9-15
The above theme is an example of the theme you can use when you are celebrating the church anniversary.
Get FREE SAMPLE speech & letter


in the Email Today