Themes for christian youth anniversary
Looking for themes for christian youth anniversary to help as you prepare for an occasion in church?

Below you will be able to download Great themes to help you prepare for the occasion.
You pages in PDF that is downloadable.

$ 5.99
 Great Themes for christian youth anniversary
The themes we shared below are meant to give a guide since we understand churches and ministries are unique and have an intent that they want to pass out to the world.
Our aim is to show you that we are in a position to help select a unique theme that can serve the occasion once we have the details you already have for the day.
We have a long experience in working with churches and ministries from around the world and know exactly what you require to serve the need of your church or ministry during the day.
What do you need to do now?
Since you have already arrived in our page and you have a need for a sample of a theme that you can use for the occasion.
The samples we have given below here is just to give you a taste of what we can provide to you but if you find that they can fit your occasion,then you are free to pick one.
And if you don't find one that you really wanted for your occasion then don't hesitate to contact us for one.
We shall charge a small fee to facilitate and also keep this site running.
Here are the themes to have a look at.....
Themes for christian youth anniversary
LET NO ONE DESPISE YOUR YOUTH HOOD
This is a very powerful theme and we have picked as a sample to tell you that if you will choose for your upcoming summer youth camp, you will never regret.
Many youths feel inadequate when  it comes to the work of God and because of the inexperience they have other times don't want t serve.
Use this get together of the anniversary to remind them that even Timothy during Paul time felt the same but got an encouragement from Paul himself to serve the Lord with figure.
The scriptures that you can use is found in the book of 1 Timothy 4:12, Youths are urged to conduct themselves with high  decorum, they need to  to live a pure life whereby they put Christ as their role model.
In their speech they need to ask themselves several questions before answering whereby they have to consider what they are saying before uttering any word.
That is the only way those are older can be able to have trust to the youths in the church and give them responsibilities to lead in various roles in the church.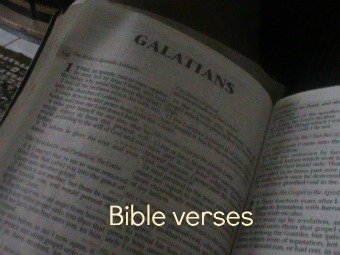 SET YOUR MIND ON THINGS FROM ABOVE
With the world moving very fast, our youths can be caught up with novelty and forget the higher calling.
This theme is meant to remind the youth that its only from above that life can be found and not on the latest fashions and things that distract the eyes.
As the youths of your church gather,let them know that the Lord needs them and want to use them to set an example to others.
If this anniversary is conducted in a summer camp,make sure all of the youths in attendance are rhyming with the theme.
You can use the verse from the book of Collosians 3:2

We can give more but have the samples first and if you need one then let us know so that we can assist you with one.

Get FREE SAMPLE speech & letter


in the Email Today