chairman's speech at pastor's induction service
Here is the chairman's speech at pastor's induction service that you can download as the chairman to help you prepare for the occasion that is ahead of you in church, the speech is ready in our pages below and can get instantly.
Distinguished guests, honorable pastors, congregation brethren, ladies and gentlemen,

I, as the chairman of this evening's event, stand before you with great reverence and humility for the honor bestowed upon me to welcome each of you to this special occasion. We are gathered here to witness and affirm the induction service of our beloved Pastor (Pastor Name), who is a new vessel chosen by God to shepherd His flock.

As the chairman of our church administration, I am genuinely grateful to the Almighty who has guided our steps through the selection process, leading us to this moment - anointing and elevating a faithful servant to become our spiritual leader. It is not a mere assignment but a divine responsibility that our Pastor has accepted with delight and respect.

Our pastor's dedication to serve the Lord and our humble commitment as a church to support his journey has led us to this remarkable moment. I believe the bond we form today binds us not just in our mutual faith but in our combined mission as well. Together, we seek to glorify God's name, to exalt His word and to serve His children.

The induction service isn't merely a ceremonial tradition but a symbolic gesture. It represents a covenant between our Pastor and us, a pledge of faithfulness to our callings. It instills a sense of responsibility in our Pastor to guide us in the path of righteousness and in our congregation to support his visions.

This evening, as we gather to celebrate this new chapter in our pastoral life, let us remember that through every trial, we shall triumph, through every question, we shall find answers, and through every challenge, we will find strength, for we have chosen to commit ourselves to Christ, our infallible source of hope, courage, and assurance.

As we formally induct Pastor (Pastor's Name) into his new role today, let us remember that we, too, promises to continue to uphold the vision and mission of the church, to support our pastor, to respect mutual differences, and to speak in Christ's love.

The path before us may be challenging, but every journey begins with a single step, and we make that step together today. Let us bear in mind the devout sacrifice, commitment, and service our Pastor brings with him. We look forward to the empowering sermons, meaningful fellowship, and dedicated stewardship that will enrich our church journeying together in faith and unity.

Let us join hands. Let us unite in prayer just as we unite in purpose, for we shall be a living testament of the grandeur of His love and the transformative power of His Word. I warmly welcome our Pastor, his family, and each one of you to this service of induction.

May God bless us and guide us on this journey that, together, we commence today. Thank you and enjoy this blessed evening.

In Christ's service,
[Your Name]
Chairman, Church of [Church's Name]
chairman's speech at pastor's induction service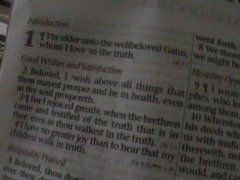 chairman's speech at pastor's induction service
chairman's speech at pastor's induction service
Your second block of text...
Get FREE SAMPLE speech & letter


in the Email Today