church occasion speech sample
Church occasion speech sample for any occasion in your church. Let the samples help you to prepare well and deliver a good speech that is centered in the Love of God because that is why the church is exist.
Below you can be able to download a speech that you can use in an occasion in church. We placed the church occasion speech materials in one place for easy access.
To access the page you need to pay a small fee of $9.75 and you will have more materials than you are looking for absolutely free.
Click on the PayPal button below here and you will have the page instantly so that you can download the material for an occasion that you are looking for.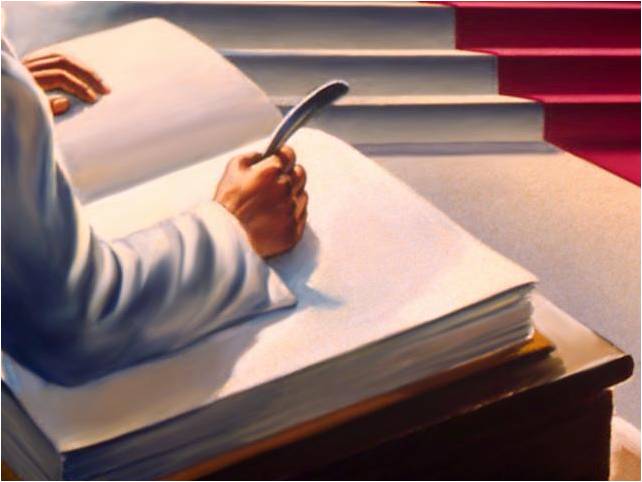 $9.75
Are you having an occasion and need a quick ready to use speech?
If this is your first time that you have been asked or tasked by the church to prepare and deliver an occasion speech but you don't know where to begin.
Don't worry...I have prepared samples below here that can help you.
Just click on the occasion on your left and on the right shall have the sample speech for the occasion.

church occasion speech men's day
Here is a church occasion speech men's day that can help you....

Brethren in Christ I greet you in the name of our Lord Jesus,good morning.
Hope you have had great moments in the Lord since we met here last, let me take this opportunity to thank our heavenly Father for the wonderful love given to us.
Let me take this precious moments to welcome each and every one of you to this men's day in our church.
We want to promise you that we have got great activities that will help us grow spiritually.
Our theme is" Beyond the obvious" . feel welcome at Jesus feet and let us enjoy together this goodness that the Lord has granted to us.

Welcome speech for a pastor
Good morning (or evening), the sons and daughters of God and members of our lovely church. I am happy this wonderful time that the Lord has given us to congregate here to worship Him and give Him glory forever. As I was preparing to come here today, the Lord spoke to me and asked me to greet you and tell you that He cares for us so much. As I was preparing myself to get ready for the sermon. A letter dropped from our Father that the Holy spirit told me to read it to you. Now let us open it together and read it. John 3:16
For God so loved the world that he gave his one and only Son, that whoever believes in him shall not perish but have……………………………….
Church occasion speech sample
Welcome speech from a church Elder
Below is a church occasion speech sample from an Elder in the church

Good morning saints, hope you had a wonderful and lovely week. Let us thank the Lord together for allowing us once again to meet here so that we can lift and praise the name Jesus Christ. A name that is above other names.let us extend the love that the Lord has given us to share to our friends and guests that have come to worship with us today. Let me take this opportunity to ask all the guests who are joining us today for the worship hour to stand up so that we can welcome them with love.
Let me ask the congregation to stand up as we sing this chorus that we can use to welcome our guests and friends. I ask the church Chorister to lead us in this song….
I'm happy today…so happy….in Jesus name….I am happy because He has taken away my sins away..i am ..so happy today ….the time to be happy is now and the place to be happy is here...

church leader  speech

sample of a speech from a newly appointed church leader
Greetings in the name of our Lord Jesus,
Pastor and the nominating committee, fellow church members, let me take this opportunity to thank our heavenly Father for this wonderful occasion in our church.
I feel humbled to stand before you and want to thank God for allowing me to be of service to our church.
The great responsibilities that have been shouldered to me,I'm asking the church to keep on praying for me so that God can give me wisdom and knowledge to know how to do this work.
This work is not ours but we are doing it on behalf of our dear loving Father who is in heaven.
May the grace of God abound where we feel weak. Thank you and God bless you.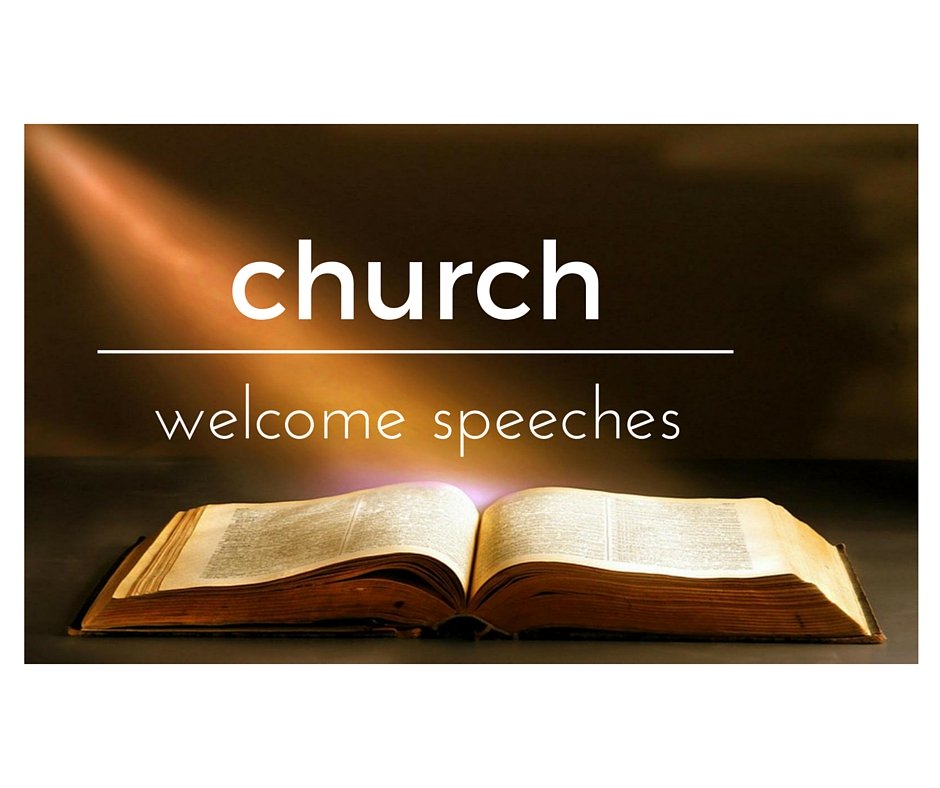 Welcome speech from the members of the congregation.
Good morning brethren in Christ. We are happy today as we congregate for the worship hour. Today in our midst we have special guests whom the Lord has send and blessed us with. Allow me to ask them to move forward as we welcome them in a special way. Our guests please come in front of this congregation and let me ask the church choir to lead us in a welcoming song that we warm our hearts and we extend the special love that the Lord has given this church.
Church occasion speech sample
church welcome special occasion

Here is a church welcome special occasion that can assist you...
Receive Calvary greeting this morning.
Let me say thank you for making it on time to today's worship and the fellowship. Let us thank our heavenly Father for allowing us to congregate here during this special occasion in our church.
As we share love, let the will of God be done and stay blessed.
New year speech for church
Click here to find a sample speech to help you during the upcoming new year ushering celebration.
church occasion speech sample
Get FREE SAMPLE speech & letter


in the Email Today