church 50th anniversary ideas
Looking for the church 50th anniversary ideas?
The ideas found on our page are exclusive and are meant to spark more ideas as you plan for the 50th anniversary celebrations in the church

that you can you adapt as you celebrate your church anniversary in a style.When a church is celebrating 50th anniversary there are lots of things to look at for example the theme of the celebration. The committee that will organize for the event and what to do during that day.
Consider the size of the congregation when planning for this great and wonderful event of the church.
Regardless of your expectation as a church it is good to involve everybody to help you to come up with great ideas that can help.

Some of the church 50th anniversary ideas that you can have
Fifties theme party
Being fifty years old is not a joke and it is high time to show the new generation where you have come from. center everything around fifty years ago an if you have not kept things like photos. make sure you get some from the Internet. Google search will come of help or any other search engine like yahoo and Bing.
Have an historical celebration
since you are having a celebration that is centering 50 years of existence it is good to center your celebration tot he people who founded the church. I'm sure your church has the history of the founding members and you can take the time to remember them as well as have a great day mentioning each and every one of the members.
INVITE FORMER PASTOR
If some of your pastor have retired from the ministry or got a transfer to other churches this is the great opportunity to invite them in a special way to come and celebrate with you during this event.
Instead of just remembering them on sundays only. you can send invitations to them to come and mark this day with your church fellow members and also it will be a great reunion with the former pastors.

church anniversary dinner ideas
Ask any member of your church to volunteer to host the church at their place. This might look awkward but many members would love to do that to show appreciation to the Lord. Take it as one of the church anniversary dinner ideas as you mark the 50th years anniversary. Mostly get a member who is 50 years at the time.
Remember 50th church anniversary decorations must blend well with the theme

church 50th anniversary ideas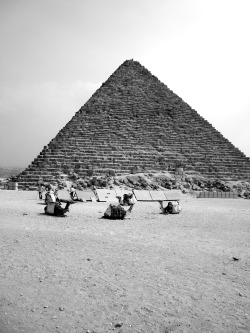 Philippians 2:9-10
Therefore God also has highly exalted Him and given Him the name which is above every name,  that at the name of Jesus every knee should bow, of those in heaven, and of those on earth, and of those under the earth,
Church picnic
you can plan during this day to take your all your member for a picnic where you can remind yourself what might have happen when the church was starting.
Try to play games that you can recall some of the founding members must have played. Involve everybody and let them know how wonderful it is to celebrate the anniversary in a style.
Let all the games,skits,relays races bring together the members and it is one way where you can bond through he anniversary.
After that invite everybody for the wonderful meal that you have prepared and eat together as you commemorate the 50 anniversary that everyone was looking forward to.
You can also try church rededication.

Other church 50th anniversary ideas related pages
 church staff appreciation poems
100th anniversary church ideas
Get FREE SAMPLE speech,theme & letter


in the Email Today