Here are the church anniversary quotes that you can share with your church members or your church pastor.
My Pastor,my fellow church members,invited guest, I greet you in the name of Jesus Christ.Welcome to our anniversary celebrations today in our church.
******
Our Pastor,ladies and gentlemen in Christ, all those in attendee. Let me take this favor of the Lord to welcome you all to our church anniversary with much blessings from the Lord.
***

Theses quotes are the biblical verses that were inspired by God so that when we meditate on them we can have life and spirit
The quotes below here have been adapted from the book of psalms chapter 91.

Psalm 91: 1-2

1 Whoever dwells in the shelter of the Most High
    will rest in the shadow of the Almighty.
2 I will say of the Lord, "He is my refuge and my fortress,
    my God, in whom I trust."
Psalm 91:14-16
14 "Because he loves me," says the Lord, "I will rescue him;
    I will protect him, for he acknowledges my name.
15 He will call on me, and I will answer him;
    I will be with him in trouble,
    I will deliver him and honor him.
16 With long life I will satisfy him
    and show him my salvation."
CHURCH ANNIVERSARY QUOTES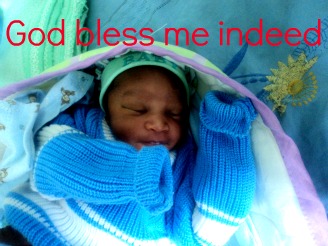 Psalm 91:5-7
5 You will not fear the terror of night,
    nor the arrow that flies by day,
6 nor the pestilence that stalks in the darkness,
    nor the plague that destroys at midday.
7 A thousand may fall at your side,
    ten thousand at your right hand,
    but it will not come near you.
As you mark this year anniversary you need to remember what the Lord has done to the church from the past and thank Him as a church.
for this reason I picked the following quotes from the book of psalms chapter ninety starting from verse one and two
psalms 90:1-2
1 Lord, you have been our dwelling place
    throughout all generations.
2 Before the mountains were born
    or you brought forth the whole world,
    from everlasting to everlasting you are God.
***********
We have come from far and let us thank the Lord for the wonderful love He has for us
*******
The joy of the Lord is always upon us and we want to thank Him very much for what he has done to our church
******
Years have come and gone but the word of God that guides us is always with us. Let us remain steadfast on the word of the Lord
******
We have always enjoyed the blessings of our Lord Jesus Christ and let us thank him sincerely as mark this anniversary
*******
We thank our almighty Father God for the love He Has for us and the whole world. (Romans 5:8)

Church anniversary messages will also do a great deal
church anniversary celebration quotes
thank you quotes for church
Return from church anniversary quotes to church pastor guide
Get FREE SAMPLE speech,theme & letter


in the Email Today