church usher
Church Usher information for your church and how to plan for the occasion

Thank you for visiting our page,
We have up to date information and guideline to help you plan well for the usher anniversary or usher appreciation in the church.
We have information for:
Meanwhile let us look at the duties of an usher in the church and why we need to celebrate them to show appreciation.
All this work is edifying the church so that the glory of the work is given into God. The point is that you need to remember the responsibilities that ushers are given in church.
We all need the grace of God so that the work of God can move forward.
Church usher duties

What are some of the duties of an Usher
- welcoming members and visitors who are coming to the church for the service.
-usher members to go and sit in the available seat in the church
- greet the members as they come to the church
-Receive offering and deliver them to the church treasury
-Maintain alertness for any emergence that arises during and after the service in the church.
-Distribute church materials to the members when they are entering the church and in case of any announcements making sure the every members has gotten it.
As you mark this church usher anniversary and celebrations let the love of God be upon and may His grace be upon you as a church and make your ushers feel good for the service rendered to the church.
As a church you can prepare in advance and make the day a lovely one. Choose the best gifts that you can give the church members and don't forget this
Proverbs 18:16
A gift opens the way and ushers the giver into the presence of the great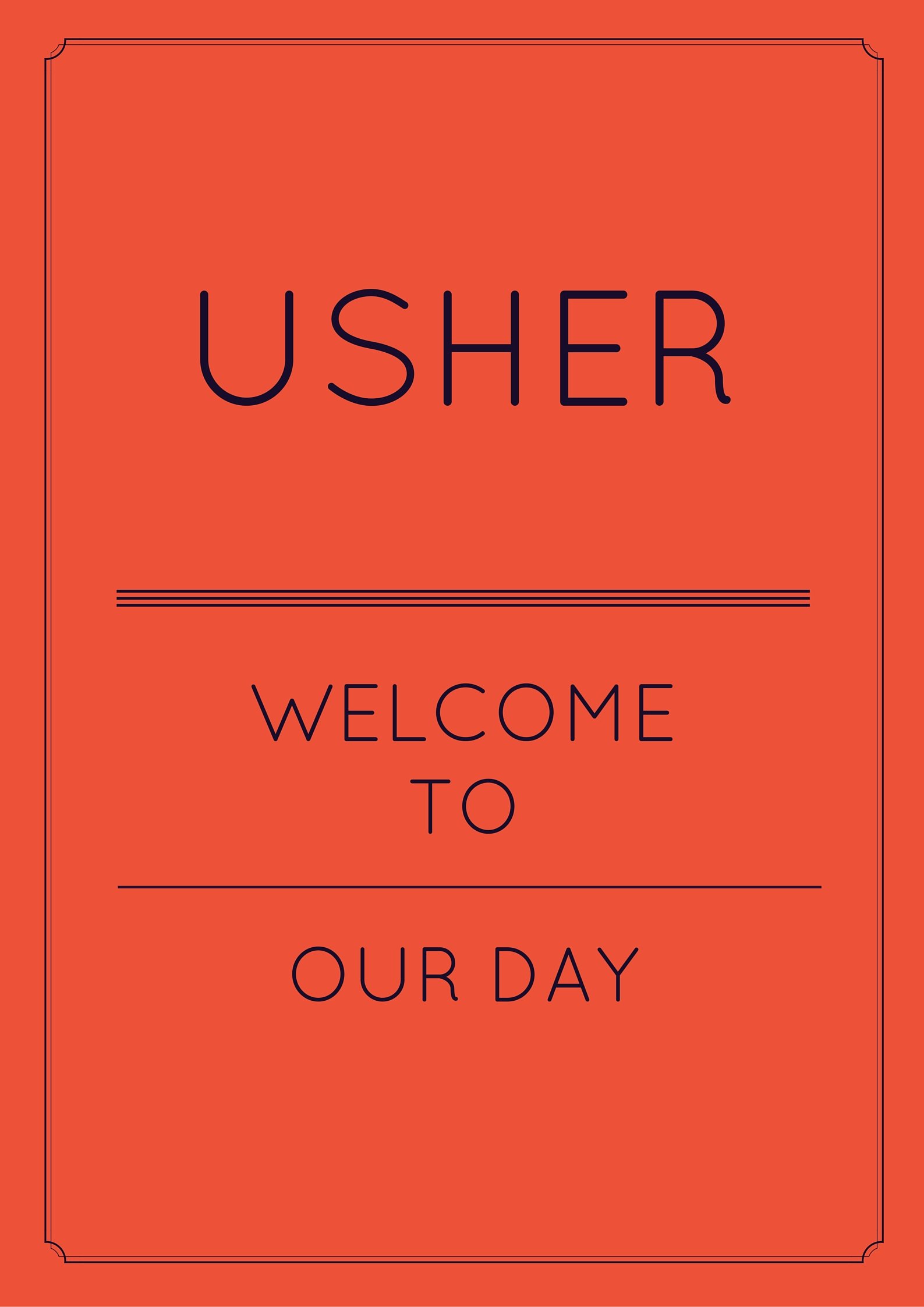 church usher scriptures

Just like any other call. Ushers are called by the Lord to work in His vineyard and God uses people to accomplish his purpose of saving the human kind as we read in the book of John 3:16 that says For God so loved the world that he gave his one and only Son, that whoever believes in him shall not perish but have eternal life.
The call is to anyone who hears the voice of the Lord and makes a decision to believe on His son Jesus Christ. You can purposely work in the Lord's work with joy full of love because God is love.
As Paul wrote below here in the book of Ephesians
Ephesians 2:10
For we are God's handiwork, created in Christ Jesus to do good works, which God prepared in advance for us to do
we can agree through faith that God knew us and prepared a work for us to do as we so journey this world waiting for his second coming to take us home.
Therefore Ushering is a call from the Lord and anyone who believes in the Lord can be an Usher for the church. Nobody should never think that he or she was not called to serve.
Ushering is service to human being and we cal borrow an example from the ministry of Jesus while He was on earth and always be ready to serve the Lord including being an usher.
words of encouragement for church ushers

This is the words of encouragement for church ushers that you can share as you celebrate the work ushers are doing in the church.
Today is a special day in our church, when we remember our ushers and the work they are doing in church of welcoming and ushering in visitors and church members, my prayer is that, may our good Lord be with you always and bless you abundantly for the work you are doing and heavenly is watching, its only our good God who will reward you.
During the Usher day, the church need to prepare well in advance so that the day come bring glory to God.
thank you to church ushers

Thank you ushers for allowing our God who is in heaven to use to put a smile to many people whom otherwise would have lost hope, imagine you wake up from home while your heart is troubled and everyone around you is busy with his or her business and you say let me go to church at least God will bless and God is faithful He puts the angels inform of ushers who welcome you and show you around, you leave home in the evening rejoicing and blessing the Lord. Thank you ushers for the good work you are doing on behalf of the Lord.
thank you message for ushers

Thank you servant of God for welcoming me today to church, your smile really touched my heart, you went an extra mile to show me an empty seat to sit, let me say am grateful and may our good Lord bless you abundantly and continue doing the same in blessing others as you usher in the church.
thanking an usher

I want to say thank you servant of God for welcoming me to church today, am grateful and may our good Lord be with you always.
Get FREE SAMPLE speech &letter


in the Email Today