Goodwill message for church anniversary
You are looking for goodwill message for church anniversary?
Thank you for visiting our page for sample of goodwill message that you can share during the upcoming anniversary event in the church.

You are here because it might be your first time that you are sending a goodwill message or you just looking for a perfect message that is touchy and will fit the occasion.
Well,
Welcome to our page and the site too, where we make you happy and ready to celebrate occasions in church perfectly.
Meanwhile have a look at this goodwill message that you can share.

goodwill message for church anniversary
This is to congratulate________________ for marking ____the church anniversary. This is a reminder for the goodness of the Lord upon His people on earth. It has been a long journey but we want to thank the Lord for leading and guiding us all through. As we start another year of the growth, we want to take the opportunity to seek for the heavenly intervention so that we can see the hand of God. As a member of this church I'm praying that let the will of God be done always.
Happy anniversary with much blessings of the Lord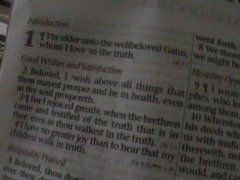 We hope the above goodwill message has helped you.
If there are wording that you wanted to be included but didn't get in the above sample then we have good news for you.
we can assist you to write one from scratch.
what do you need to do?
What you need to do is to give us the information by filling in the details in the contact form below here and we shall be able to write one for you immediately.
Make sure you give us if it is verse or a word that can give us a clue and then we shall be write for you.
Here is the contact form you can use

We hope have assisted you and want to take this earliest opportunity to wish you God's blessings as you celebrate the church anniversary in your church.
May our heavenly Father grant you the mercies and may His will be done.
We want to pray that as you prepare for the occasion in the church, may the success of the Lord avail as much as possible.
Thank you and God bless you.

Return from goodwill message for church anniversary to church pastor guide -Home page

Get FREE SAMPLE speech & letter


in the Email Today