occasion speech for choir anniversary
Looking for occasion speech for choir anniversary?
We want to thank God for allowing you to visit our page, just below here are the samples to guide and help you prepare for the upcoming occasion in the church

We appreciate a lot for choosing our page and we are not going to let you down.
The sample below is a general one that is meant to give you a true picture on how an occasional speech looks like and what words are presented there.
We believe as Christians that the Holy Spirit is our teacher and we don't need to fear, once you start presenting , you will be shocked how confidence shall be.
We are here to give you hope and here is your occasion speech for choir anniversary sample to help you.

occasion speech for choir anniversary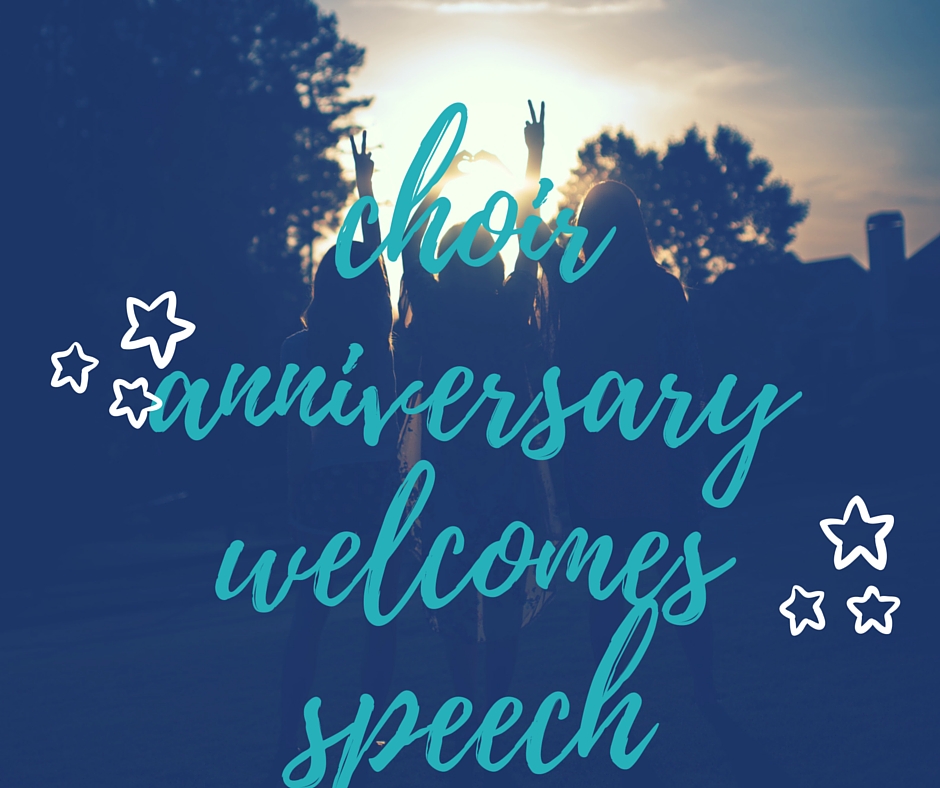 Ladies and gentlemen, I greet you in the name of our Lord Jesus, good morning
Allow me to thank our dear loving Father who has granted us this opportunity to come here today as we celebrate this year anniversary, were it not for His love many of us would have not seen this day.
We want to thank Him for the gift of life and the mercies upon our lives, we also thank the church organization for making it possible for us to have this occasion in this church, we also thank the choir members for giving their time and resources to make this day a success,
As we go on with the activities of the day, may the love of God be with us until we finish
Stay blessed and God loves you

We also understand that your congregation might be different because churches have cultures that they adore,
We might miss those details and preserve them for you so that you can add them at your will.
You understand your church and what is there expectations.
We want to leave that for you to decide but if you want to pick the way the speech is then you are free to do so, otherwise feel free to customize it so that it can fit the occasion.
You might also lack time and need help.
We can help you too if you give us your details, we can write a speech for you then send it to you,so that your work is to deliver it during the occasion
We have provided a form where you can fill your details and what you want us to insert they then once we get it all the rest shall be to us to do for you.
We are at your service and feel free to contact us, here is the form to fill in your details,click this link and then get the form there, church speech and poem writer page.
Otherwise may God bless you as you prepare for the occasion and from our side. we are preparing for you, have the fully confidence and above all pray for yourself too so that God can guide and help you.
The grace of God is sufficient and the love of God is with you to the very end.
stay blessed and cheers!
Below are the related occasion speech for choir anniversary speeches and poems to help you during the occasion.

Get FREE SAMPLE speech & letter


in the Email Today