occasion speeches for church homecoming
Below are the occasion speeches for church homecoming. They are the sample speeches for the event in the church

As you prepare for the church event. These occasion speeches will be read out and shared with others who are coming to grace the occasion.
We also offer customized welcome or occasion speeches that you can order and we deliver to your email.
They are specific more that the samples that you are reading in this page.
Therefore if you want a speech that fits your church and occasion. You only need to provide the details by contacting us.
Otherwise below is the sample speech that you expect when you order.

occasion speeches for church homecoming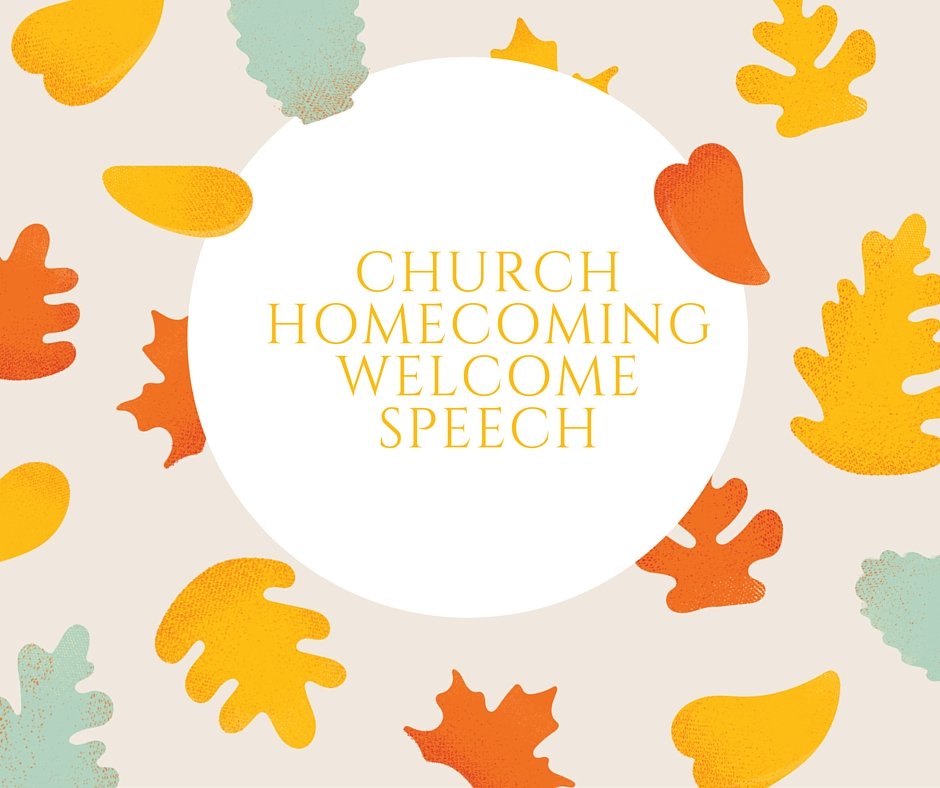 special occasion church homecoming speech
Our church pastor and the first lady, the organizing committee for this homecoming service,
My dear church members and all the invited guests to our church.
I greet you in the name of Jesus, good morning,
Let me extend a warm welcome to each and every one of you who have come here to grace this occasion.
Everybody today  is a special guest because we are celebrating a homecoming service that is reminding us where we have come from.
Every journey or activity starts with a step. Those who have been with us from the beginning can remember how we began and few we were. Today you can confirm that we have really grown through the grace of God and can comfortably say that is God.
Were it not for God then we would not be where we are today.
We have a living testimony to give that when the Lord leads you nothing or nobody can stop you. With God all things are possible.
We have always trusted in the Lord and have never let us down. We shall always trust in Him till Jesus comes and take us home.
As am speaking to you, just say it is God.
Feel welcome to our church homecoming celebration where we look back and glorify our Lord. We given Him glory and honor because He is God.
Brethren in the Lord it is my sincere wish that as we share this love today. We keep on praying for our church so that God can keep on guiding us and also help us to grow to where He want us to grow to.
We have so much today that we are going to share.
Let the will of God be with us until the end of today service so that we end. We can go back to our various places praising our Lord.
Thank you for coming to grace this homecoming service in our church. God bless you always.
From occasion speeches for church homecoming to church pastor guide -home page

We are grateful for visiting our page, we keep updating for more and new help that you need as a church member or leader of a church.
We thank you for visiting our page and thank God for this wonderful connection.
We are always at your service and keep coming to our site time and again.
Get FREE SAMPLE speech &letter


in the Email Today