pastor's speech in annual thanksgiving day
Here is the pastor's speech in annual thanksgiving day in our pages that we have prepared that you can download to help in the occasion that is ahead of you.
We are here for you.
I can remember very well when was asked to prepare for a speech like the one you are looking for, that moment searched for a way forward but nothing came by.
From that moment to date, I told myself that will be available to help anyone in need and that is how this site came by.
We are here to help you out so that you can be ready for the occasion and be able to deliver what is required by the church or ministry when it comes to celebrations in the church.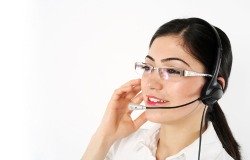 pastor's speech in annual thanksgiving day
Ladies and Gentlemen,

I am deeply privileged to stand before you as your pastor, on this special day that we have all gathered to give thanks. Thanksgiving, as we all know, is not just an annual tradition; it is an embodiment of our shared values, of gratitude, love, and unity. It is a celebration of making room for hope in our hearts regardless of the trials we face.

We have gathered here today, not just as members of our congregation, but as a family. A family that stands together in times both good and bad. As we share this communal space today, I ask you to look around; to look at all the familiar faces, the smiles that inspire hope, the hands that lend support when we falter. Each one of you is a testament to the spirit of our community. And for each one of you, I give my sincerest thanks.

Prosperity and trials are but seasons of life and each season comes bearing its own gifts. This past year, many of us have faced challenges. Yet, even during those times, I have seen you all hold onto your faith, demonstrating remarkable spiritual strength. For this resilience and collective strength, for your unwavering faith in God's plan, we give thanks.

Today, we appreciate the abundant blessings God has bestowed upon us—our families, our friends, our health, and our ability to freely worship Him. But Thanksgiving shouldn't only be about giving thanks for the abundance we enjoy. It should also be a day where we give thanks for the simple things, the everyday miracles and mundane blessings. The laughter of children, a loved one's embrace, a hearty meal, the mere fact that we are alive and breathing.

During this annual Thanksgiving, I would like us to remember to extend this spirit of gratitude beyond the four walls of our homes and our church. Let's share it with the world; with those who are less fortunate, with those who are struggling. Let us remember the Bible's teachings of love and community, and aim to live up to this ideal in all our actions.

As we enjoy the festivities of the day, and the feast prepared by the loving hands of our community members, let's remember to be thankful for even the smallest of blessings. Because gratitude can transform common days into thanksgivings, turn routine jobs into joy, and change ordinary opportunities into blessings.

Let this day also serve as a reminder to us that no matter the trials we face, we can always find reasons to give thanks. For we are not only reminded of our blessings but also of how far we have come. We may stumble and fall, yet we rise again, for we are rooted in God's unending love and grace.

In closing, I leave with you the words of Thessalonians 5:16-18– "Rejoice always, pray without ceasing, give thanks in all circumstances; for this is the will of God in Christ Jesus for you."

May we find it in our hearts to live by these words not only today, but every day.

May the grace and blessings of God be upon you always. Have a joyful and blessed Thanksgiving.

Amen.
pastor's speech in annual thanksgiving day
We deliver exactly on what you are looking for and if you don't get the way you wanted, we shall write again and again till it fits the way you wanted it.

pastor's speech in annual thanksgiving day
Your second block of text...
Get FREE SAMPLE speech & letter


in the Email Today