Resignation letter from church
Are you looking for any resignation letter from church sample that can help you?
We have prepared a letter that you can download instantly to copy and paste so that can use it this time of need.
To get it just click on the PayPal button below and you will instantly receive the letter or we always send it to your email that  you will provide. Pay now only $10.99 and you will have the letter instantly.

$10.99
Below here we have samples that can assist and help you.
Look at the position and the sample below it to help...
resignation letter from church ministry

Greetings in Jesus name
I humbly through the mercies of God ask the church management to relieve me from my duties as a church clerk. 
I thank God for according me an opportunity to serve the ministry in that capacity and due to unavoidable commitment want to ask you allow me to go.
It has been wonderful working in this company and will forever remain thankful for the opportunity. I pray that our Lord Jesus Christ will always bless this company and take it from one glory to another.

I will rejoin you in the future if time allows,otherwise God bless you all as you keep serving the Lord and spreading the gospel to others. I ask you to keep praying for me and God to give me good health always.

Yours in the Lord
sis Jane
resignation letter from church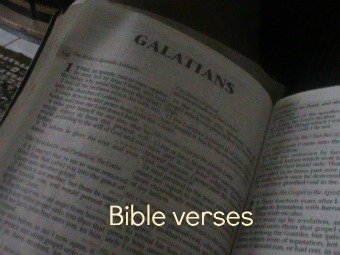 resignation letter from church leadership

Dear________
Let me take this wonderful opportunity to thank my heavenly Father for the gift of life that He has given me to be a live at this hour.
Let me also thank the church management for according me the chance to serve as the chairman of the building committee for the last two years of which we have managed to come up with projects that have assisted the church to be where it is today in terms of infrastructure.
Due the illness that has persisted and made me derail in terms of executing my duties I want to request the church to relieve me from the position so that I can have humble time in nursing my body but I can remain a members for consultation purposes.
Looking forward to hearing from you soon for further guidance.
God bless you
Yours in the Lord
George
Chairman, building committee.
church secretary resignation letter

Dear(Recipient)
Greetings in Jesus name.
I want to take this opportunity to thank our God who is in heaven for allowing me to see this day.
It is with much sadness that am writing this letter when it is needed not, as we discussed last, please accept my humble resignation from the position of church secretary. 
I want to thank the church for according me the opportunity to serve for the last 5 years and have seen myself grow not only spiritually but also in terms of relationship with others.
I praise God that within that period, the church gave me humble time and resources that assisted me execute my mandate, may God bless you all for the good chance you gave me.
I look forward to rejoining the church in the near future if any chance arises again.
Thank you and God bless you
Yours in the Lord
sis Joyce
sample church membership resignation letters
resignation letter from church ministry

resignation letter from church leadership
church resignation letter for pastors
church secretary resignation letter
church musician resignation letter
church membership withdrawal letter
how to resign from a church volunteer position
deacon resignation letter sample
resignation letter from church position
Get FREE SAMPLE speech & letter


in the Email Today