sabbath welcome quotes
Here are the sabbath welcome quotes to share as the worship hour draws near to join the rest of the congregation in your church

Let us start by looking at the quotes from the bible first before we have some that have been said by others including Ellen G.White.
A quote from Isaiah 58:13-14
"If you keep your feet from breaking the Sabbath
    and from doing as you please on my holy day,
if you call the Sabbath a delight
    and the Lord's holy day honorable,
and if you honor it by not going your own way
    and not doing as you please or speaking idle words,
14 then you will find your joy in the Lord,
    and I will cause you to ride in triumph on the heights of the land
    and to feast on the inheritance of your father Jacob."
For the mouth of the Lord has spoken
A quote from Genesis 2:1-3
Thus the heavens and the earth were completed in all their vast array.
2 By the seventh day God had finished the work he had been doing; so on the seventh day he rested from all his work. 3 Then God blessed the seventh day and made it holy, because on it he rested from all the work of creating that he had done.
A quote from Exodus 20:8-11
8 "Remember the Sabbath day by keeping it holy.9 Six days you shall labor and do all your work, 10 but the seventh day is a sabbath to the Lord your God. On it you shall not do any work, neither you, nor your son or daughter, nor your male or female servant, nor your animals, nor any foreigner residing in your towns. 11 For in six days the Lord made the heavens and the earth, the sea, and all that is in them, but he rested on the seventh day.Therefore the Lord blessed the Sabbath day and made it holy.
A quote from Nehemiah 13:19
When evening shadows fell on the gates of Jerusalem before the Sabbath, I ordered the doors to be shut and not opened until the Sabbath was over. I stationed some of my own men at the gates so that no load could be brought in on the Sabbath day

More sabbath welcome quotes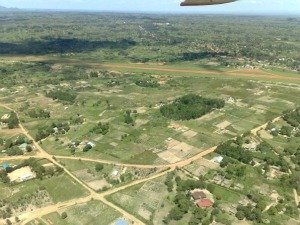 Here are more sabbath welcome quotes from other philosophers....
The Sabbath calls our thoughts to nature, and brings us into communion with the Creator. In the song of the bird, the sighing of the trees, and the music of the sea, we still may hear His voice who talked with Adam in Eden in the cool of the day. And as we behold His power in nature we find comfort, for the word that created all things is that which speaks life to the soul(Desire of Ages, Pgs 281-289

Return from sabbath welcome quotes to church pastor guide -Home page
Get FREE SAMPLE speech & letter


in the Email Today