welcome address for church program
Looking for welcome address for church program in the church or want to get or write one?

Our work as partners in the ministry to bring to you church welcome speeches for any occasion in the church.
You can contact us to prepare one for you in the shortest time possible or just take time to prepare and write one using the resources in our site here.
We give the knowledge and resources that you need to write a speech for the occasion.
If you want us to customize a welcome address for church program in your church then you can contact us. We can write and send it back to you with all the details you will provide.
Otherwise in this page. You will find sample welcome speech that can inspire and write one for your church.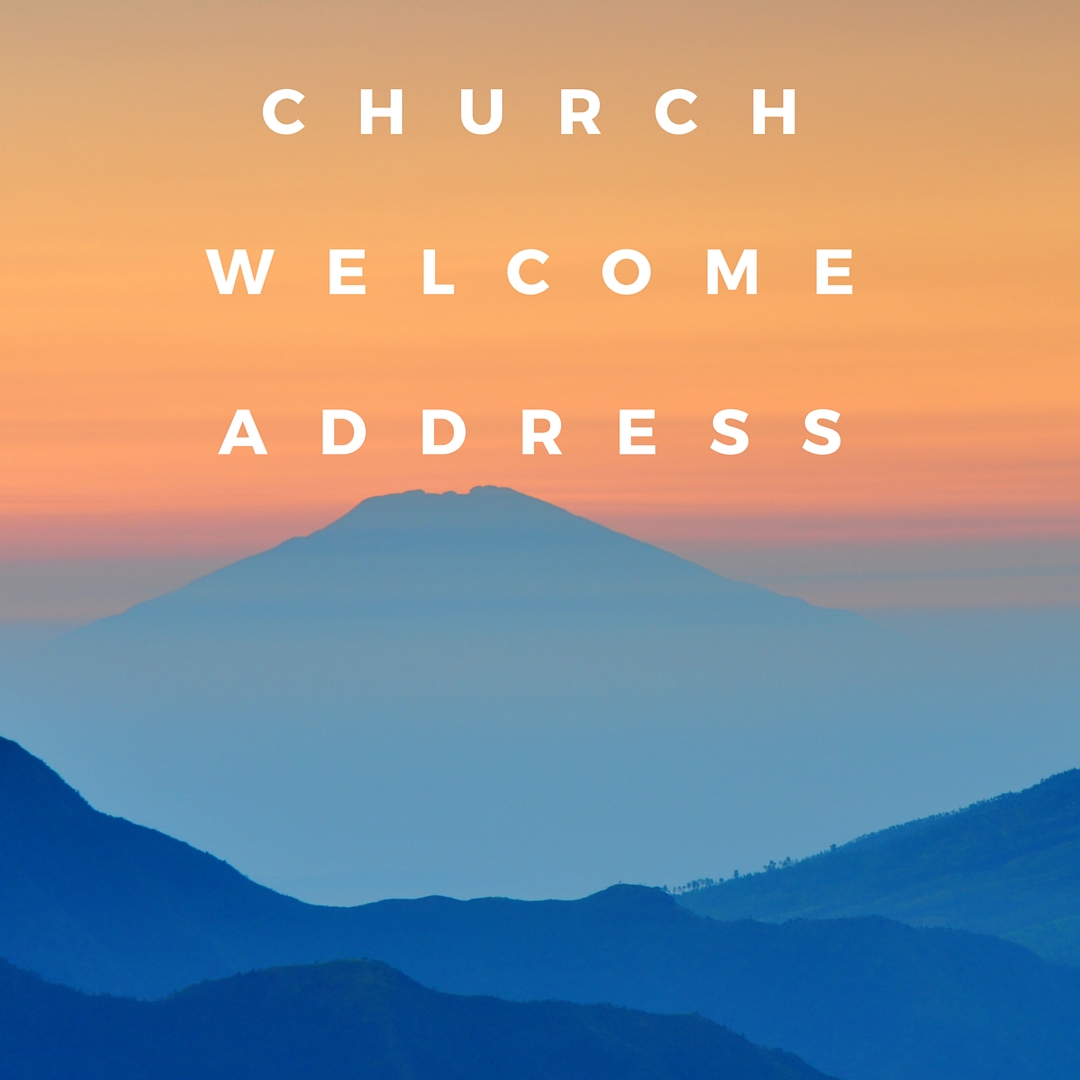 welcome address for church program
We believe that this sample church welcome address will serve you well but if you want one that will be customized to fit specifically your church then contact us.
Welcome address for church program

I greet you in Jesus name saints,
Good morning,
Let me take this opportunity to welcome each and every one of you to our church program this morning,
We want to thank our Lord for enabling us to gather here and worship Him,
We want to extend a warm welcome to all our visitors who are joining us for the first time in this church,
To feel at Jesus feet and know that this church is full of love from heaven and we are happy to share with other believers who have accepted Jesus to be their savior,
Our programs is full of many teachings and the grace of God is sufficient to see us finish well this day,
We welcome all of us, who are present with us here today to know that Jesus is the center of everything,
He is the author and finisher of our faith and in Him we shall have all that promised in His word,
If you passed through the desk of our church ushers you must have picked a program that will guide you what you expect from our church today during the fellowship,
Dear brethren let me conclude by saying that God love us all and shall always show His goodness to us.
Till we finish today's service, may the grace of God be with you and now the church program shall run unannounced till the end.
God bless you all!
We hope you have been blessed by the welcome address above.
thank was just a sample to give you a better picture to know how to write any church welcome address.
Your church scenario might be different and that is why we need to join hands and make sure you have what you wanted.
If you have managed to get a glimpse and wrote one, may God bless you, but if you don't know how to go about it, then just contact us using the contact form given below here and we shall assist you to write one from scratch.
Otherwise may God bless you and fill you with his knowledge to continue serving in any capacity that you have been given.
Welcome again and stay blessed.
Return to church pastor guide -home page

Get FREE SAMPLE speech,theme & letter


in the Email Today