welcome poem for church program
Here is a welcome poem for church program to accompany it and

how to do a welcome speech for church
Let us thank God

Let me thank our almighty God
For the wonderful opporunity we have today
we praise and glorify him
because of His love
I thank God for his grace
His goodness in us is enduring
let His name be praised for ever and ever
I take this chance to welcome you all to our program
feel at Jesus feet and as we begin this colorful program
we thank God for the Holy spirit that is our guide tooday
may you all be blessed in abundance as we enjoy
thank you and God bless you
The Holy spirit is our guide
We want to thank our God for the Holy spirit
that is at work today in our programs
God Has promised us in the book of Jeremiah
chapter one verse twenty seven that He is always
watching over His word
We want to thank Him for the love
and I want to thank God always
feel welcomed to our programs
welcome poem for church program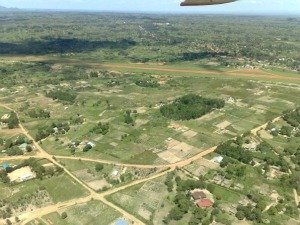 Today is a special day in the church and the poem below will spice up the programs you have lined up in the church.
so that the church members can grow in the grace of the Lord.

The poem is best for your church members as you prepare to start a meeting. My prayer is for you to have a smooth day as you enjoy the rest of the programs of your church.
The poem below here I love it because it was inspired by our almighty father God so that our generations can be able to connect with His word which is life and spirit. Promised Faithfulness to the Lord

WELCOME TO OUR CHURCH PROGRAMS

Lord of lords,
What a joy we have this morning,
We want to thank our Lord for this wonderful chance we have,
As a church to gather here this time of the years,
We always looked forward to this day,
Many of us have prayed for this occasion,
And we give glory to God for enabling us to see it,
We have a reason to praise Him,
As we celebrate this day that the Lord has granted to us
Let us remember that it is the mercies of the Lord that leads us always,
We shall praise Him forever and ever more,
As we start the programs of the day in our church,
Let us always remember that the presence of the Lord
Is with us always and honor Him with all that God has given us,
Feel at Jesus feet,
May His grace lead us always and have the opportunity to live in the house of the Lord,
Today programs are enticing and making us move closer to our Lord,
We are praying that before you leave this place after the programs of the day,
Are over,
As your heart if you have grown in the grace of the Lord,
Feel welcomed and may the love of God bind us together,
Let us live in harmony with the melodies of the Lord in our hearts,
Be blessed in our church,
As always and may God be with you always.
 Other welcome poem for church program articles
Christmas poems for church programs

Return from welcome poem for church program to church pastor guide

Get FREE SAMPLE speech & letter


in the Email Today