welcome speech for pastor appreciation service
Below is a sample welcome speech for pastor appreciation service to have a look at as you prepare for the occasion in church
As the pastor appreciation occasion approach, it reminds us as the church how that occasion mean to all of us.
We have prepared materials that you can download in order to get ready for the occasion, the occasion speech being one of it.
Click on the buy button below here and you will be able to instantly download the material once you pay a small fee of $9.75.
Below is just a sample of the speech that can help you have a picture of what you are expected to give during the day.
We have a service whereby you can contact us and shall help you write the speech to fit your occasion.
Please contact us for help in writing welcome speech for pastor appreciation service
welcome speech for pastor appreciation service- sample speech

Our Senior Pastor and the pastors present, invited guests and believers who are with us, the church members of our church.
I greet you in  the mighty name of our Lord Jesus ' Yom Shalom'
What a joy to gather this morning in our premises as we celebrate this day that the Lord has given us.
Let me take this precious moment to welcome each one of you to feel at Jesus feet, our God has been good and has kept us in perfect peace to see this day as we appreciate our pastors who are present with us today.
No one amongst us who knew that he or she will see this day a part from our creator. And if we have seen it, let us rejoice together for our God is good.
We are about to start this special service found in our church calendar and we can't miss to recognize the presence of the Holy Spirit that is with us today, we are grateful to our Lord who is in heaven for His everlasting love.
We are happy that God has given us this opportunity to show love to one another. 
Each one of us has looked forward to this day, and I know you carried a gift to give to our pastors as a show of appreciation.
The program is already set and you will be guided on what you are supposed to to next, our master of ceremony is up here with me, ready to take us through.
I want to ask each one of you to keep praying for this day so that we can have a successful day when we come to an end.
Let is trust for the goodness of our Lord to carry us through.
As you can see from our program, the speeches are going to be given as provided, my work was to welcome you and let our heavenly God be with us until we finish.
Let me welcome now the master of ceremony to continue with the rest of the activities in the program.
Jesus loves us all. Be blessed in His name
welcome speech for pastor appreciation service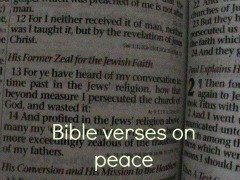 If you need us to help you write a speech for you, don't hesitate to contact us for help, we are more than ready to help you out.
God bless you
Get FREE SAMPLE speech & letter


in the Email Today