birthday wishes for pastor
Looking for quick birthday wishes for pastor?
In this your birthday celebration for your pastor and want quick wishes for him or her. Here are the biblical wishes for him

Is this your first to wish your pastor happy birthday?
Welcome to our page. We have samples that can assist you as you prepare for the occasion in church.
We have examples from the bible as well some that we have written for you.
Happy birthday my pastor and mentor
I'm grateful to my God who is in heaven for giving me this chance not only to be a member of your church but also to be closer to you, whereby you always encourages me as well as pray for me, I always look up to you for spiritual guidance and you have never disappointed me, God has always used you in wonderful way, I want to wish you a happy birthday anniversary as you add another year in your life, thank you and God bless you always.
***
Today is a blessed day in your life when you are remembering the many years the Lord has given you to walk on earth serving in His purpose, as you celebrate your birthday today, I want to wish you many years of blessing and good health. You are my favorite pastor. Happy birthday to you
***
It is time like this when we reflect back and show appreciation to our creator, our lives belong to God and He knows our future. As you mark another year pastor, we thank God for the grace given and as you start another phase that God has given you, may you enjoy much blessings from Him and serve faithfully in the purpose He has given you. Happy birthday pastor.
****
***
Happy birthday pastor ,as you celebrate another year in your life, may the goodness of God lead and follow you for the rest rest,  I pray like the elder who wrote the third letter of John in verse three that may  you have good health and your soul prosper. God bless you abundantly 
birthday wishes for pastor
In the grace of our Lord Jesus, let me take this opportunity to wish you a happy birthday and let the love of God be with you and your family.Thank you for being our pastor and God bless you always.

The following are the best wishes have picked from the verses in the bible. Just add the name of your pastor and wish him or her a happy moments of life for the years lived.
Psalm 28:7
The Lord is my strength and my shield; my heart trusts in him, and he helps me. My heart leaps for joy, and with my song I praise him. Happy birthday pastor
Ecclesiastes 11:9
You who are young, be happy while you are young, and let your heart give you joy in the days of your youth. Follow the ways of your heart and whatever your eyes see, but know that for all these things God will bring you into judgment.Happy birthday pastor
Isaiah 9:3
You have enlarged the nation and increased their joy; they rejoice before you as people rejoice at the harvest, as warriors rejoice when dividing the plunder.Happy birthday pastor
Isaiah 16:10
Joy and gladness are taken away from the orchards; no one sings or shouts in the vineyards; no one treads out wine at the presses, for I have put an end to the shouting.Happy birthday pastor
Psalm 35:27
May those who delight in my vindication shout for joy and gladness; may they always say, "The Lord be exalted, who delights in the well-being of his servant."
Happy birthday pastor
birthday wishes for pastor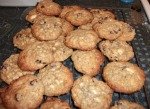 Biblical birthday wishes for pastor
Psalm 42:4
These things I remember as I pour out my soul: how I used to go to the house of God under the protection of the Mighty One with shouts of joy and praise among the festive throng.Happy birthday pastor
Psalm 43:4
Then I will go to the altar of God, to God, my joy and my delight. I will praise you with the lyre, O God, my God.Happy birthday pastor
Psalm 45:7
You love righteousness and hate wickedness; therefore God, your God, has set you above your companions by anointing you with the oil of joy.Happy birthday pastor
Psalm 65:8
The whole earth is filled with awe at your wonders; where morning dawns, where evening fades, you call forth songs of joy.Happy birthday pastor
Psalm 90:14
Satisfy us in the morning with your unfailing love, that we may sing for joy and be glad all our days.Happy birthday pastor
Psalm 92:4
For you make me glad by your deeds, Lord; I sing for joy at what your hands have done.Happy birthday pastor
Proverbs 15:30
Light in a messenger's eyes brings joy to the heart, and good news gives health to the bones.Happy birthday pastor

Also birthday poems for pastor, happy birthday pastor poem
We keep updating our site, you are welcome always to visit and find materials that can help you celebrate an occasion in church with love.
Get FREE SAMPLE speech & letter


in the Email Today