Inspirational church anniversary messages
Looking for inspirational church anniversary messages to help you as you prepare for the occasion in church soon? We have samples for you

We have prepared samples for you below here as you prepare for the event in church soon.
And if you want a customized message that will fit your church and the occasion, then don't hesitate to contact us for help. We will write for you and send it to you one that is bible based.
Just have a look at the samples we have given below here that will help get inspired that we are able to do it for you
Our heartfelt gratitude goes to each and every one of us who have made an immense contribution towards making sure that our church is what it is today, it has been a long journey that we have traveled today since the inception of this church and we want to thank our heavenly Father for His love that He has for us, we began with a small number but through having Faith in God today we have grown to be a a large number, we pray that may our good Lord who is in heaven continue showering us with much blessings so that we can continue fulfilling the purpose that He intended us to have, we shall always praise and glorify Him forever
 inspirational church anniversary messages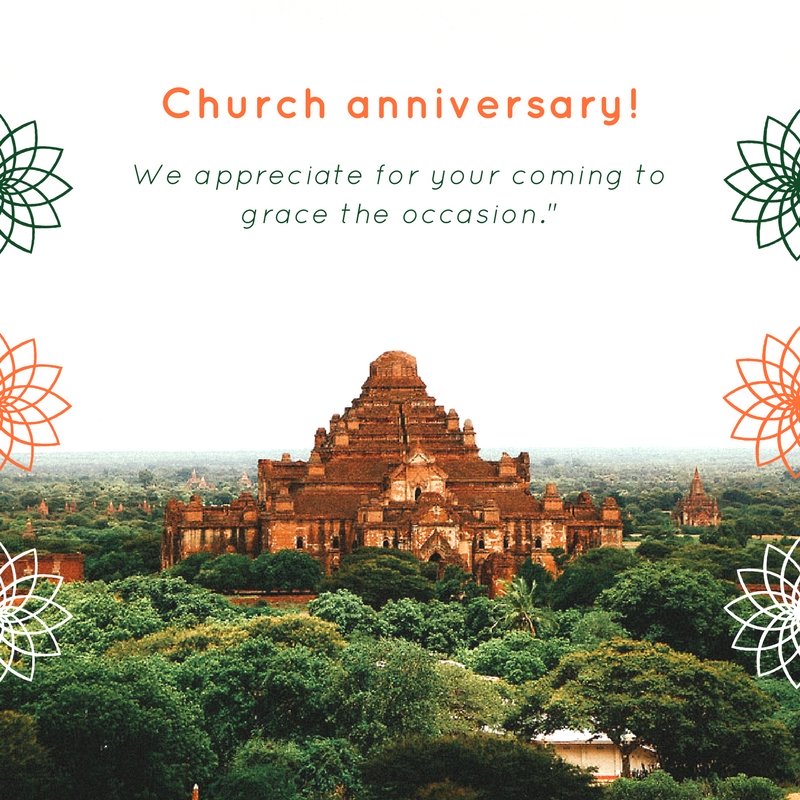 It looks like yesterday but we have come a long way and want thank God for bestowing us with a great privilege to serve His people for the last 30 years, it has been a journey full of ups and down but we thank God for those who were patient, today we can look back and thank our heavenly Father for the great opportunity to serve and bring glory to Him, we know that through faith we are also going to exist for the next 100 years before the second coming of Jesus Christ, let us keep trusting in the Lord because in Him we are sure that we shall make it, we have grown in terms of numbers and even the infrastructure have improved because of the hand of God. May we be bound together forever and ever because we have a common  purpose of saving souls. Happy anniversary to each and every one of us. 
inspirational church anniversary messages

Happy anniversary as you celebrate the love of God in your church
Get FREE SAMPLE speech & letter


in the Email Today