pastor anniversary poems
Pastor anniversary poems for an the occasion in the church. Get the poems for the warm welcome in the church.

Those that have composed and the one that have picked from the scripture called bible based poems.
Let us start with the poems that have composed by myself through the inspiration of the Holy spirit.
Below are the pastor anniversary poems to have a look at.


 We are happy today

We are so happy today
we happy because we remember
The anniversary of our pastor
Who has served us well

Thank you for being our pastor
We are so happy having you as our pastor
You always encourage us
You always inspires
You always empower us

We all thank God for you
Thank you for the messages
Thank you for the scripture reading
We are happy and always thank God
READ MORE OF THE PASTOR ANNIVERSARY POEMS BELOW HERE

pastor anniversary poems
More Pastor anniversary poems
pastor anniversary poems
It is another day that we have seen
that the Lord has given
it is because of his goodness
that we are alive and His grace is sufficient

it is only the other day
ooh no not another day
but another year that we sat here
to remember many things
that the Lord has done to us
through our pastor

we can all agree that since pastor
joined us we have experienced a lot
both spiritually and physically
we have tasted the goodness of the Lord
through our pastor and we want to say
thank you pastor and may you live long
to see the marvelous fruits that you have been
planting since you joined our church

we have enjoyed your presence and I want to say
that you are indeed a blessing to this church
as we celebrate this anniversary
let me say thank you for accepting to be part of this family
and may continue doing the work of the Lord
that you were called to do on this earth
of preparing the people for the second coming
of our Lord Jesus Christ
thank you and may you be blessed abundantly
in all that you do
thank you and thank you again.

pastor anniversary poems
pastor encouraging words for anniversary and pastor anniversary poems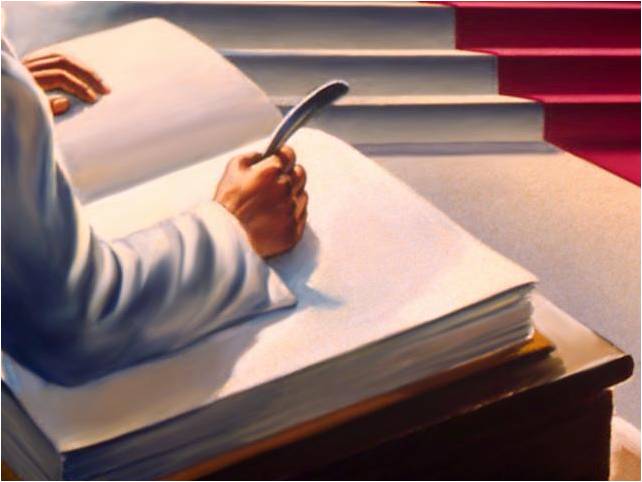 It is a good day indeed
We have gathered here once again
to celebrate and mark the anniversary our pastor
we all can remember that it is only the other day
when sat in this manner to have a wonderful occasion
this reminds us that we are moving somewhere
not only the second coming of our Lord is near
soon we shall be at home
let us all praise the Lord for the wonderful love
that he has for us always

pastor anniversary poems
Today marks another day
That we are remembering something
In our church
Those who are keen
Can be curious and want to know
Yes!
 
We all know why we are here
Is there anyone who doesn't know
By show of hands let us see him or her
Well,
I guess there is none
 
This is a very important day in our calendar
Because seconds have turned into minutes
And minutes have hours
And hours into days
Days into weeks and weeks into months
And months into a years
And a year into years
 
Who knew that today will be
The fourth anniversary since pastor joined
Us
Into seems like it is yesterday
 
 
I can remember well
Welcoming our pastor to this church
When he was very new
The first day I felt disappointed for seeing him
I only judged him in the outlook
 
Today I can confirm that when man looks at the physical
Appearance the Lord looks at the heart
We all can agree that pastor has been a blessing to us
In a very unique way
As we mark this anniversary
We are praying that the Lord may add him
Many years to live
So that he can do more that he has done for the last
Four years
Pastor thank you very much
And may God bless you mightily
For the wonderful work that you do
To show many the road that lead to heaven
Be blessed always.

MORE OF THE pastor anniversary poems

YOU WILL ALWAYS ENJOY pastors anniversary poems
Pastor anniversary poems

We have another year
Has given us
We praise and glorify Him always
Thank you Lord for another years
We are in another year
As we celebrate this anniversary we praise
God for that

Poem for your pastor

This is another anniversary
I can remember vividly the yesterday celebration
We can thank the Lord for his divine guidance
That he has given us so far and we know through his
Word  that he will guide us always
He has told us in the book of Mathew chapter twenty eight
Verse twenty that he is with us to the end of our journey
What a profound truth that we have from our loving God
We thank Him and praise Him always
What a loving Father that we have who care for us always
His word says in the book of Psalms chapter seventy seven
And in verse eleven and twelve where the word of God says
That we can remember the works of the Lord and His wonders
In our lives in this church
We thank and praise the Lord always
Let us take this opportunity to meditate upon His wonderful works in our Church
We can witness a lot that the Lord Has given and showed in us as a church
We shall keep on trusting in the Lord always because He is faithful and will always
Show us great plans that He Has in our lives as the word of God tell us in the book
Of Jeremiah chapter twenty nine in the eleventh verse which talks about His great good news plan
For us as a church
We thank Him and praise Him always
As we celebrate the good work of our pastor in our church
We thank him for his selfless service that he has rendered to our church
We can remember the encouragement that we get always from him
The edifying word that we receive every Sunday service and the counseling service
That we all get
We thank you pastor and we pray that may you live to see more in this world and much blessings
To follow you always.
pastor anniversary poems
God created you for a purpose
He gave you talents and gifts
We can feel the love of God
Through you
What a privilege in our Church
Thank you pastor for hearkening
The call of God to be pastor
Everybody in our church is always happy
As we celebrate your stay with us
We feel humbled always
What a joy that we have in our church
Because we can feel your presence
Always
We love you and appreciate you very much
Thank you for accepting to be in our church
Young and old always praises you
They appreciate for your kind word
They love you sermons
They love your advice
They love your discerning gifts
You make us happy always
It is our prayer always
That you remain steadfast in your work
You grow and go far for the work
You are doing of nurturing souls is good
Thank you very much
As we look forward
To another year of prosperity
We expect to see more
Of your kind word
That God is doing through you
Be blessed always pastor
We love you very much.
We love you pastor
Thank you for being our pastor
We can always appreciate the wonderful work
That you are doing to us always
You are so lovely
Your prayers,the sharing of the word
We appreciate a lot
May the Lord bless you the work of your hand
And may you live long to see the fruits of the seed
That you have planted.
pastor anniversary poems
Thank you for being our pastor

We adore you and cherish you past
The love of God that is flowing through
You from God
Can always be felt in our congregation
 
It is our wish pastor
That may you live many years
Because we love you very much
Pastor
 
May you continue growing
From one glory to another
In the grace of God
We love you and cherish you
Always
 
We want to thank our almighty God
For anointing you to be our pastor
Your service of humanity is always recognized
Everybody adores you in the church


If your pastor has shared with you a powerful sermon and feel touched and want to encourage him to continue with the same. Then you can use the poem below here to say thank you for the wonderful sermon.
Thank you poems are great way to show your love to your pastor because pastors need your encouragement all the time and one way of showing your pastor that you love him is through poems.

encouraging words for pastor anniversary
Here are the encouraging words for pastor anniversary
Thank you pastor for the word
When I woke up last Sunday
I didn't know how the day will unfold
As usual I was up by seven in the morning
 
I got prepared for the church
I took my usual porridge
That I take all the Sundays
I dressed my Sunday best
And was ready for the church
 
As I was coming
The birds were singing outside
The relies showed love to me
The sun was smiling to me
And the air was warm and welcoming
 
I came and sat at the back
Of the church listening to good music
As my memory jogged here and there
I kept on thinking about this beautiful day
That the Lord had given me and others
 
As the service started
I saw you pastor with full mood
Of the day
I would feel the presence of the Holy Spirit
That the Lord gave us to teach and bring
Everything into remembrance
What  joy to my Lord
 
When the Lord started speaking to you
 I felt touched in my heart
I would see with my own eyes the Lord speaking to me
It was a wonderful sermon
Coming home
The lord is calling you
Come home
 
This is a sermon I can never forget
In my life pastor
Keep up and may the Lord use you
Always
Be blessed.
pastor anniversary poems
Be inspired always
Let the Lord guide you always
As Paul wrote in his books
inspired by the Holy spirit
And whatever you do in word or deed,
do all in the name of the Lord Jesus,
giving thanks to God the Father through Him.

You will always achieve all that the Lord called you to do
the word of God which is life and spirit
will see you through in all the you do
it is a guide and a lamp unto our feet
For what thanks can we render to God for you,
for all the joy with which we rejoice for your sake before our God,
We shall praise him always

Let us remember that the Lord created us to glorify him always
so that in everything give thanks;
for this is the will of God in Christ Jesus for you.
for through it you shall know the will of God
for your life...

pastor anniversary poems
We thank you pastor

We give thanks unto the Lord, we call upon his name
And we make known his name among nations
We seek his strength every day with praises
We remember his marvelous work in our life
We thank him for his wonderful love for us always
Our loved pastor,
We love you so much
We thank God always for you
We know from the scripture in the book of psalms
105 read in verse nineteen which says that he send his word
To try you
God has always used you to bless others
Your guidance that you have provided both to the church and to individuals
Is always recognized
We thank you and praise the Lord always
May you live long to see your wonderful work
That you have done to the body of Christ
You have been a blessing and thank the Lord for you
May your family members enjoy the love that flow to them
From Jesus Christ. 
Inspirational poems about pastors
We give thanks to the Lord
Ooh give thanks to the Lord for he is good
For his mercy endure forever
We thank him for great wonders upon our lives
We thank him for the wisdom
We thank him for the moon and the stars
To him glory and honor for ever and ever
We wake up each morning to worship him
For his love is unconditional to us
Praise to the Lord
Praise his name always
He provides everything that we need through Jesus Christ
He always opens the door for us
He always hears our prayers that we offer every now and then
We thank him and praise him always
Every day we bless him
Great his wonderful works that we see
The lord is good to all of us
We have witnessed a lot in our lives
We thank him always
Our God is good.
pastor anniversary poems
Look at the following pastor anniversary poems
Our only pastor
We want to thank you
For your effortless and tireless
Service you give us a church
We want to praise our savior
For you always
For His mercies and His love
That He has for us always
When we wake up each morning
We thank our Lord
For the wonderful day that he has given us
We want thank him for the gift of life
We thank him for the free air that we breath
We thank him for the word
We thank him for our pastor
Pastor you are our blessing always
You nourish us with your word
You encourage us to do more
You encourage us to pray always
You encourage us to share faith with one another
You encourage us to uplift one another
You encourage us to love one another
You encourage you to stay in love always
You encourage us to pray for another
You are indeed a blessing to us
We pray to our most high God
To always be upon you and your family
May he reveal his love for you always
May he teach to more to stay in his love
May his love from through you to others
We praise him and glorify him always
Pastor thank you for the word
This morning I wake up
Meditating on the word that you shared with us
Yesterday in the service
I remembered everything that you told us
It was a much blessing to hear your word pastor
You encouraged us to stay in the word always
You told us to plant the seed which is the word of God
As the bible says in the book of mark chapter four verses fourteen
Sowing the word of God in our hearts
Will do miracles always
It will make us prosper and have much blessings in our lives
It was indeed good for the inspiration that we got pastor
Be blessed always.
Other pastor anniversary poems articles
25 year anniversary pastoral poem
appreciation poem for your pastor 30 anniversary
poem for pastor 10th anniversary
25th pastoral anniversary poems
According to year

pastor's 1st anniversary
pastor's 2nd anniversary
pastor's 3rd anniversary
pastor's 4th anniversary
pastor's 5th anniversary
pastor's 6th anniversary
pastor's 7th anniversary
pastor's 8th anniversary
pastor's 9th anniversary
pastor's 11th anniversary
pastor's 12th anniversary
pastor's 13th anniversary
pastor's 14th anniversary
pastor's 15th anniversary
pastor's 20th anniversary
Get FREE SAMPLE speech &letter


in the Email Today