poem for choir anniversary
Thank for visiting our page for poem for choir anniversary.
We have great samples below here in our page for you to have a look at.

This poem for choir anniversary will uplift the souls of the choir members as they sing for the Lord and also get inspired to sing even more for the Lord
As the word of God says in the book of Colossians  3:16..Let the message of Christ dwell among you richly as you teach and admonish one another with all wisdom through psalms, hymns, and songs from the Spirit, singing to God with gratitude in your hearts.
What!
They bible says that once we understand the message about what Christ did then we need to sing songs of gratitude from our hearts..
Allow me to make the verse a poem for the choir right now.
A SONG OF GRATITUDE FROM THE HEART
Dear Lord God,
Let me sing you a song from my heart
A song of happiness
Full of gratitude from our hearts

As the message of Christ is dwelling in our hearts
we are singing a song of happiness
songs that you have given us during the night
The songs of moses and the Lamb

We thank you dear Lord
For the wonderful love
We are admonishing one another
Because you have commanded us to love
another
and thank you for the songs.
WE THANK OUR ALMIGHTY FATHER

we look back the years
We thank the Lord for what He has done to us
It seems like yesteryears but many years have  gone

The Lord has said we try Him
As a Choir we have done and we all can say
Thank you Lord for your unfailling love
Your mercies is upon us always

We have seen what you can do to all that trust you
we believe in your words and it is a lamp to our feets
It guides our ways and we get to know you Lord

As we continue ministering to you through songs
We thank you for the grace that is in our hearts
We praise you Lord for what you have done
We glorify you father always
Let you name dwell amongst us always
as you have promised.

poem for choir anniversary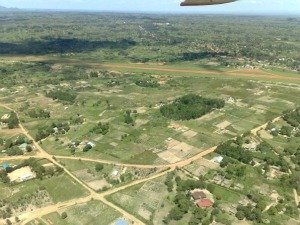 MORE OF THE POEM FOR CHOIR ANNIVERSARY

Here is a biblical poem from the scripture now......
The poem is based on the book of psalms chapter one hundred.....

Shout for joy to the Lord, all the earth.

  Worship the Lord with gladness;
    come before him with joyful songs.
 Know that the Lord is God.
    It is he who made us, and we are his[a];
    we are his people, the sheep of his pasture.

Enter his gates with thanksgiving
    and his courts with praise;
    give thanks to him and praise his name.
For the Lord is good and his love endures forever;
    his faithfulness continues through all generations.
ALSO
Get FREE SAMPLE speech,theme & letter


in the Email Today