speech on the pastor wife
Here is the speech on the pastor wife below here that you can download to help you in an occasion ahead of you, the speech is ready to be downloaded instantly from our pages below here.
Ladies and Gentlemen,

I stand here today to celebrate and acknowledge an often-unseen pillar of our community, the Pastor's wife. It is a position that demands immense understanding, endless compassion, and uncompromising commitment. It's a role that requires strength, patience, and above all, an unwavering and selfless love for both the Lord and His people.

A Pastor's wife is not only a spiritual guide but also a friend, mentor, and a confidante to the parishioners she supports. She seamlessly sacrifices her personal time and devotes her efforts to prayer, community service, mentoring, and counseling. It is she who quietly steps into the shadows so that the light can shine on others.

While the Pastor's role is undeniably important, let us not forget the unspoken partnership, the shared dreams, shared work and, indeed, the shared struggles and triumphs of their wives. Their ability to wear many hats - wife, mother, friend, counselor, and above all servant of God, is remarkable.

The pastor's wife supports her partner, managing their home, raising their children, and often assisting in or leading ministries and other church functions. Simultaneously, she welcomes all who come through the church's doors with warm smiles, encouragement, and love. Like the pastor, she serves as an emotional rock for many, a constant presence in times of doubt, pain, happiness, and joy.

She creates a safe space for each one of us to be heard, understood, and heal. Her counsel is often sought after by those navigating difficult terrains of life, and her words of wisdom coupled with the relentless love of God can bring comfort and understanding to any distraught soul.

Her role is not only integral to her husband's ministry but to our spiritual journey as well. She undeniably carries the weight of her family and the church family, puts aside her fears and displays courage, strength, and faith.

To the Pastor's wife, we say thank you. Thank you for your love, your work, your sacrifice, and being our exemplary model of service. We acknowledge and appreciate your relentless devotion and your silent yet innumerable contributions.

May we all learn from your humility, your unwavering faith, and your commitment to service. May we address you not just as our Pastor's wife, but see you and honor you as an individual, a leader, a mentor, and a valued, respected part of our community. May we strive to share your burden, and pray for you, just like you do for us.

As we move forward, I urge each and every one of us to express and exhibit our gratitude towards our Pastor's wife. Her role is a testament to her faith and love, and to that, we owe her our utmost admiration and respect.

Thank you.
speech on the pastor wife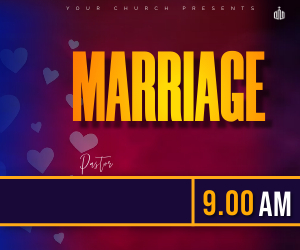 speech on the pastor wife
speech on the pastor wife
Your second block of text...
Get FREE SAMPLE speech & letter


in the Email Today