children church opening day speech
Looking for children church opening day speech sample to help you get ready for the children day in the church that is a head of you.

Below here you will find a quick sample that will help you.
We presume that this is your first time you have been asked or requested by the children department to prepare for a speech.
So far you have no clue on how to go about it and looking for help.
I tell you, don't be nervous, I'm here to help you and guide you how to prepare for the day.
Below here you will get a sample speech that will give you a sense of direction on what you are expected to speak during the day as well as the information that can also assist you to prepare well for the day.
Here the opening speech for children's day in church sample  to have a look at

children church opening day speech sample

Greeting in the name of our Lord Jesus!
Dear brethren, let me take this opportunity to thank our heavenly Father for the mercies given today and for allowing us to come here as we fellowship together during this day that is dedicated to our children in our church.
It is a day that we have looking forward to because we learn a lot.
Our children have prepared well through their teachers and we know they have much in store for us.
The chair of the children department requested me to make an opening speech and was asking myself what will I speak but want to thank God for your prayers and today have the grace of God to speak before you.
Allow me to welcome you officially and tell you feel at Jesus Feet.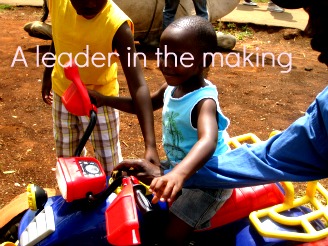 We hope the above sample has really helped you to get ready for the day in church.
Many people who visit our site, have come to learn or they have shared that they already have a theme that is guiding the day in church and the example above doesn't gear towards the theme of the day.
Let me remind you again that the above is just a sample and is limited.
It supposed to show you what a children church opening day speech looks like.
If you already have a theme and would love to write one from scratch, then we already have a guiding manual that can take you from the beginning to the day you will speak the opening speech in church during the children's day.
If you want the manual then you can download it by following this link; how to write and deliver a church speech.
Once you download will be able to get in depth information that will increase your confidence even though have never spoken before the church.
The manual is meant to take you step by step including rehearsing for the day.
You don't have to miss having the manual with you.
It is a 35 page which can be read in one sitting and you are through.
If you don't have time maybe because of your busy schedule and really want help to write a

children church opening day speech
Then I welcome you to fill the contact form below and provide us with details that can help us to write one for you.
We are always stand by, immediately you send the details we shall be able to write one for you anytime of the day.
You don't need to stress yourself.
Here is the contact form you can use to send us the information you want included in the children church opening day speech.

Let me take this time to thank you for visiting my page and want to take this chance to wish you all the best as you prepare for the occasion.
I want to pray to our heavenly Father to grant you the grace as you get ready for the children day in your church.
I'm praying for you and may our loving Lord fill you with the Holy Spirit.
Stay blessed and welcome again.
Below you can find other related materials for the children's day in the church.

opening speech for children's day in church
Return from children church opening day speech to church pastor guide -Home page

FREE SAMPLE SPEECH


in the Email Today