church letters For Church Leaders
Welcome to church letters that are meant for you and you a lone. What you are looking for, finally is here and this is how you are going to get it.
We have prepared  letters templates to save all the time that you need to do other important things in your life.

With over 200 modifiable letters at one place, you are assured of the best deal that you cannot find anywhere else a part from here.
All the letters are in PDF which make access easier and available to anyone, who want a letter to use in the "Snail mail" or in an email.
You are here because you want samples for church letters to help you write a letter.
Below here you will find samples and if you want to download a template then you can head down the page and you will find more information how you will download a template that is ready for you.
Why choose to invest in this software?
There are number of reasons as to why you need to invest in this one stop software that everybody is looking for:-
We are sure many people each day have a writers block and don't know what to write or put in a letter when a need arises.
That is why we come in to feel the gap, so that many can benefit and have peace of mind that we all need.
The following are the reasons for you to get this software right now......
You will have an instant access to a variety of letters at one stop
You will browse through different categories including Invitation letters, appreciation letters, recommendation letters,stewardship letters and even discipleship letters
You will have over 100 letters and more, which we keep updating every day
Written by experienced writers who understand church matters
What will you benefit?
You will benefit from our writing skills and give you room to modify them so that they can fit your own writing style, be sure that you will have the confidence that we all are looking for.
We are a coaching team and our work is to make sure you get what you are looking for. This is something you will not want to miss
church letters

Below are the sample letters to help you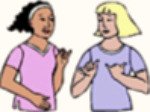 church stewardship letters to congregations
missing you at church letters
Dear Recipient 
Greetings in Jesus name
Let me take this opportunity to thank my heavenly Father for allowing to write to you at this hour.
I want to thank each and every one of you for your prayers and want to tell you that God is good, have settled well in my new station.
Let you not tire praying for me so that I keep the fire burning where I am.
I really miss everybody and wish to be there where we share so much love.
I hope will find time soon to come and visit you and even fellowship with you.
God bless you.
Yours in the Lord
(Your name here)
excuse letters for church
Here is the sample letter for excuse letter for church
church letters for homecoming
Dear (Recipient)
Greetings in Jesus name.
On behalf of the church pastor and church management.
Let me take this precious moment to welcome you to be part of us during the homecoming that will be held 4th July 2020
We look forward to having the local leaders coming to share with us.
Your presence will be highly appreciated.
God bless you as you look forward to coming to our church home coming celebrations
pastor anniversary church letters

Dear(Recipient)
Receive greeting in Jesus name,
I'm overwhelmed with joy as I write this letter to you.
On behalf of the church management, I want to inform you that our annual pastor anniversary will be held this coming Saturday 3rd August 2019, within church premises.
We look forward to having many people attending and your confirmation for the attendance is highly appreciated.
Thank you for the prayers and support you have given us in the past and may our good Lord bless you always.
Thank you in advance.
Yours in the Lord
(Your name here)
church letters cancel event
Here is the sample letter to cancel a church event
church resolution letters for funerals
Here is the sample letter for church resolution for a funeral
The above are just samples of the letters that you will have in the templates.
We are here to give you support for anything that you want
hardship letters church supplies
Here is the sample letter for hardship church supplies
church stewardship letters to congregations
Here is the sample letter for church stewardship to encourage members to give..
church welcome letters to visitors
Here is the sample letter that you can use to write welcome letters to thank visitors for coming or attending your church service or an event in church
Looking for Templates 
GET INSTANT ACCESS TO A VARIETY
Here is an answer to what you are looking for:
HUNDREDS of  variety speech templates in one place

Written by experts in the field

No struggles what to say

Access to a variety of Topics that you cannot find anywhere else

And much more for only $9.75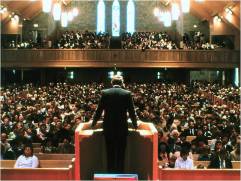 | | |
| --- | --- |
| | FOR ONLY 9.75 ACCESS ALL TEMPLATES, CLICK THE BUTTON BELOW TO PAY |
| | |
---
Get a FREE SAMPLE SPEECH


in the Email Today