occasion speeches for church events
Below here are the occasion speeches for church events.

My dear brethrens in Christ I greet you, good morning?
What a joy for us to gather this morning as we mark this special anniversary in our church,
We have prayed and waited for the Lord to guide us and lead us to this day,
In a special way,we want to thank Him for His mercies and goodness,
For those of us who have managed to see this day, we praise and glorify the Lord.
Nobody knew that would see this day except our Loving God,
Therefore is a great honor to praise His name always as a church,
My dear fellow members and invited guests,
We all know that this day is ours and we have to help each other to make it a success,
Once more I take this opportunity to welcome each and every one of you to feel at home and
Know that the Lord loves us and cares for us always,
We have lined up several activities in our church that is going to help us grow though the grace of God,
As we share this good news of the Lord,
It is great honor to welcome you all so that we can share together this wonderful love that the Lord has given us.
We know that it will take another whole year to mark this anniversary again. Many this will happen in between before we gather again in this manner
I just want to ask each of you who is here today. What will you learn at the end of the exercise? Will you say that this fellowship as really helped you or you have helped someone?
This occasion is all about doing good. Sharing what the Lord has done to us because all we have is freely given and we also give them freely.
Let us keep on doing good because it is such sacrifices that the Lord is well pleased with.
It is a great honor to see so many people coming here today and I know next for those who shall be there will be able to remember this occasion.
As I conclude this welcome speech, let me say that the Lord loves you all and feel that we are moving close to closer to God and we shall keep on knowing Him as He reveals himself to us.
occasion speeches for church events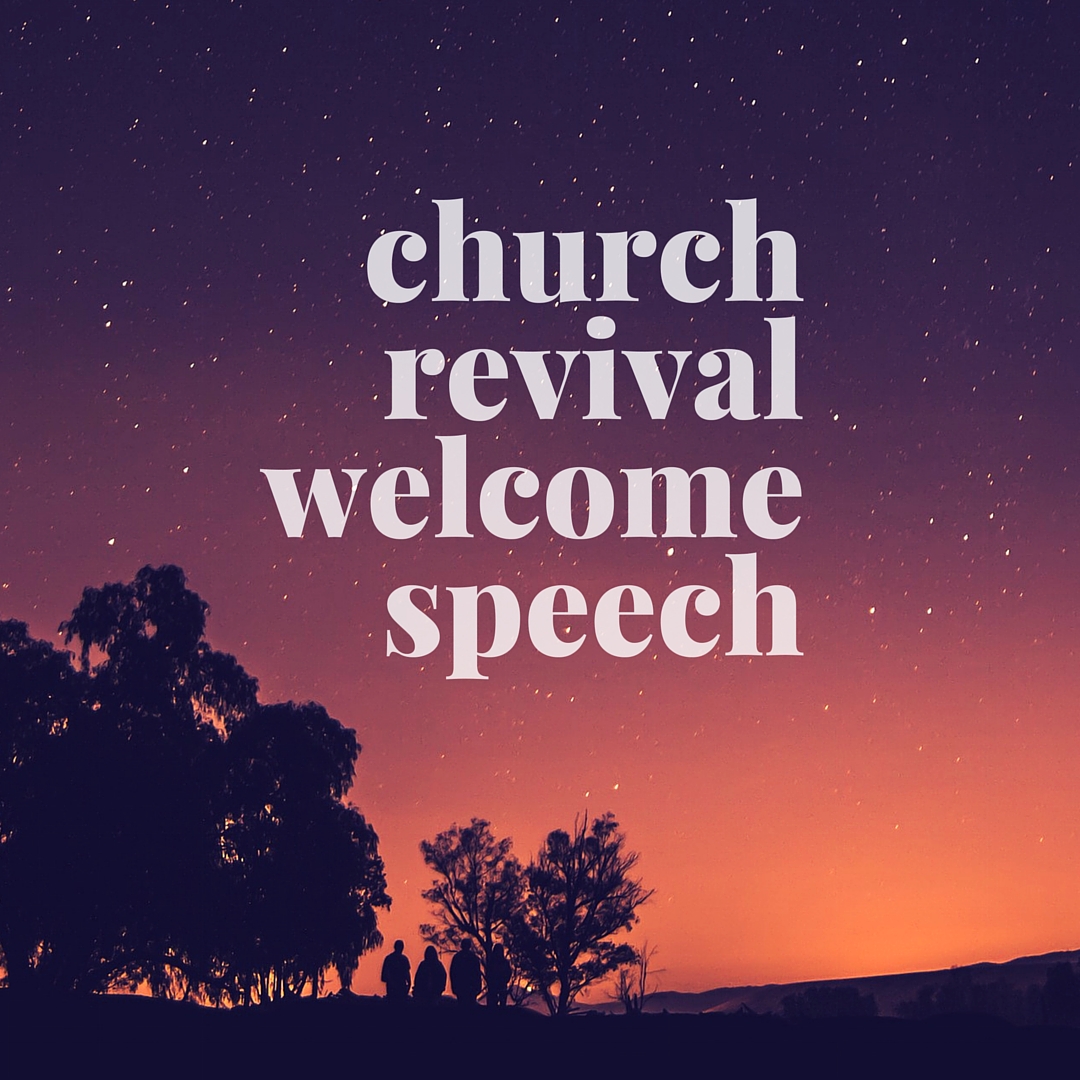 Other occasion speeches for church events related articles
church speeches for children
From occasion speeches for church events to church pastor guide -home page

FREE "HOW TO GIVE A SPEECH" eBook in the Email Today