Below here are ready to use church speeches in PDF,this is ideal if you don't have time.
We want to thank the Lord for the gift of life,you have landed in this page because you are in need of a welcome speech to help you prepare for the occasion in church.
We also have tried very much to make sure you have what you wanted.
Don't leave the page but keep reading and you will find what you wanted, we are at your service and want to make sure you are ready for the occasion
I presume this is your first time you have been asked or tasked to prepare for the occasion speech and so far you don't know where to begin.
Don't worry, have already prepared a speech that you can customize in PDF to help you.
Below here are the samples for the various church anniversary occasions in the church.
Below are sample anniversary speeches to have a look at...
welcome speech for church anniversary
Here is a welcome speech for church anniversary
My fellow follower in Christ. I greet you all. Good morning!. Let us thank our Lord for the wonderful love that he has given us this morning. Praise God Church.
Among us Christ has sent a special guest who is going to share with us. With the grace of our Lord Jesus Christ. We take this opportunity to welcome him in a special way  who has joined us as we celebrate our church anniversary this year.
We sincerely thank the Lord for sending him to us. Let us in one accord welcome Pr.John Hereford (Mention the name of the pastor who has visited you)
welcome speeches for church anniversary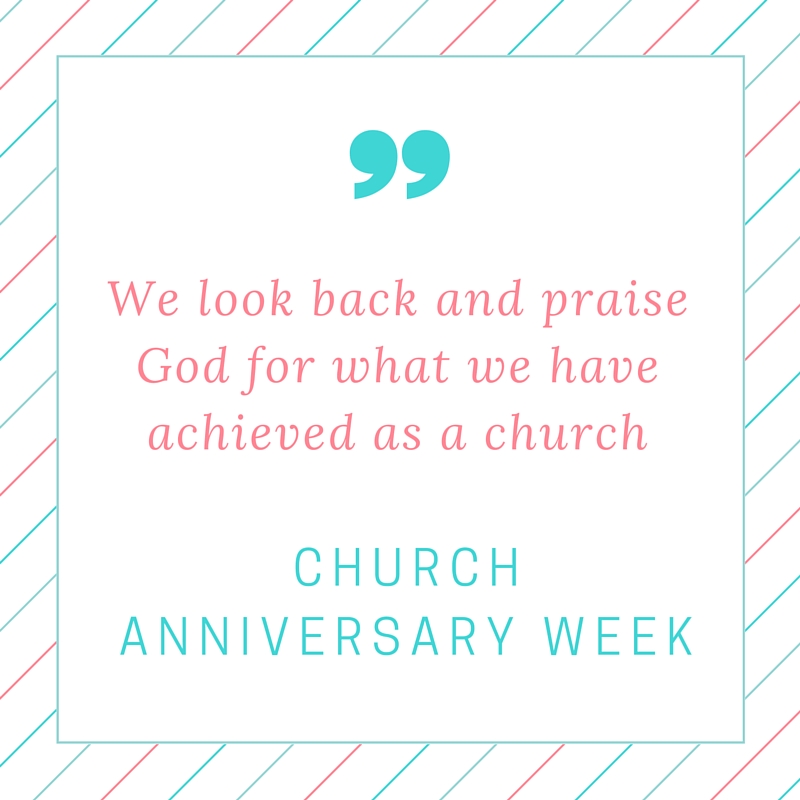 It is a welcoming speech that you will give to usher in other speakers who will grace the occasion. If you have been given the opportunity take it as a privilege and make use of it to give God glory and honor.
Get the sample speech below here and customize it to fit your audience. What we have just provided is a welcome speech that can be used in any occasion.More of the church anniversary welcome speeches
Our dear pastor and the spiritual father,the first Lady and wife to our pastor,
The invited guests, the church members,
All members in attendance,
I feel privileged to welcome all of you to this day
It is a special day because it comes once in a year
As a church we feel great from the bottom of our hearts
Because of the goodness of our Lord Jesus Christ
He has given us the opportunity to be called the sons and daughters of Him
And we are happy that today we are sited with him in the sit of throne of mercies
As we celebrate this day, we want to thank the Lord for what He has done and we are only counting
His blessings in our lives
Thank you very much for all of you who found the time to come and celebrate with us
We feel humbled for your kind act. Thank you and welcome as we enjoy together.

Here is your church anniversary welcome speeches delivered by one of your church members who can be a deacon,deaconess,church clerk or any other designated member of the church. you can also use it as a a welcome note for church anniversary to welcome your visitors and also church staff appreciation poems.

church anniversary welcome speeches samples

Our loved pastor,The church board,The invited guests, and the fellow members
Let me thank you all for the wonderful opportunity
That the Lord has given all that have come here today
To celebrate this important occasion
Have been allowed to give speak on behalf of my fellow
Loved members and feel honored for that
Before I welcome pastor to say one word and welcome the rest of the guests
Who have a lot to say today because it is there for they have seen it good
To come and celebrate with us this anniversary
We look back and praise God for what we have achieved so fat
Were it not for the grace of God then we would have done nothing completely
Praise God for that
Let me welcome you today to witness together with is what the Lord has done
To us, we are so happy
Last year I was sited there listening and watching as the event unfolded
I participated through listening and giving little contribution here and there
This year here I'm giving a welcome speech
Who know what part I will play next when we mark our anniversary
Loved guest we thank God for such opportunity that the Lord has given us
Each time we mark the event we are surprised by the goodness of the Lord
That we witness
I'm looking for a day when I will be overcome by the event meaning we shall have covered a big area.we praise the Lord always for the revelation that he has given us .And what he is doing to us
Feel welcome and be blessed
Without wasting time let me welcome pastor to guide us on what to do next
Thank a lot for listening to me.

 Look at the church anniversary welcome speeches below here that can serve as a welcome address for church anniversary in your church

welcome remarks church anniversary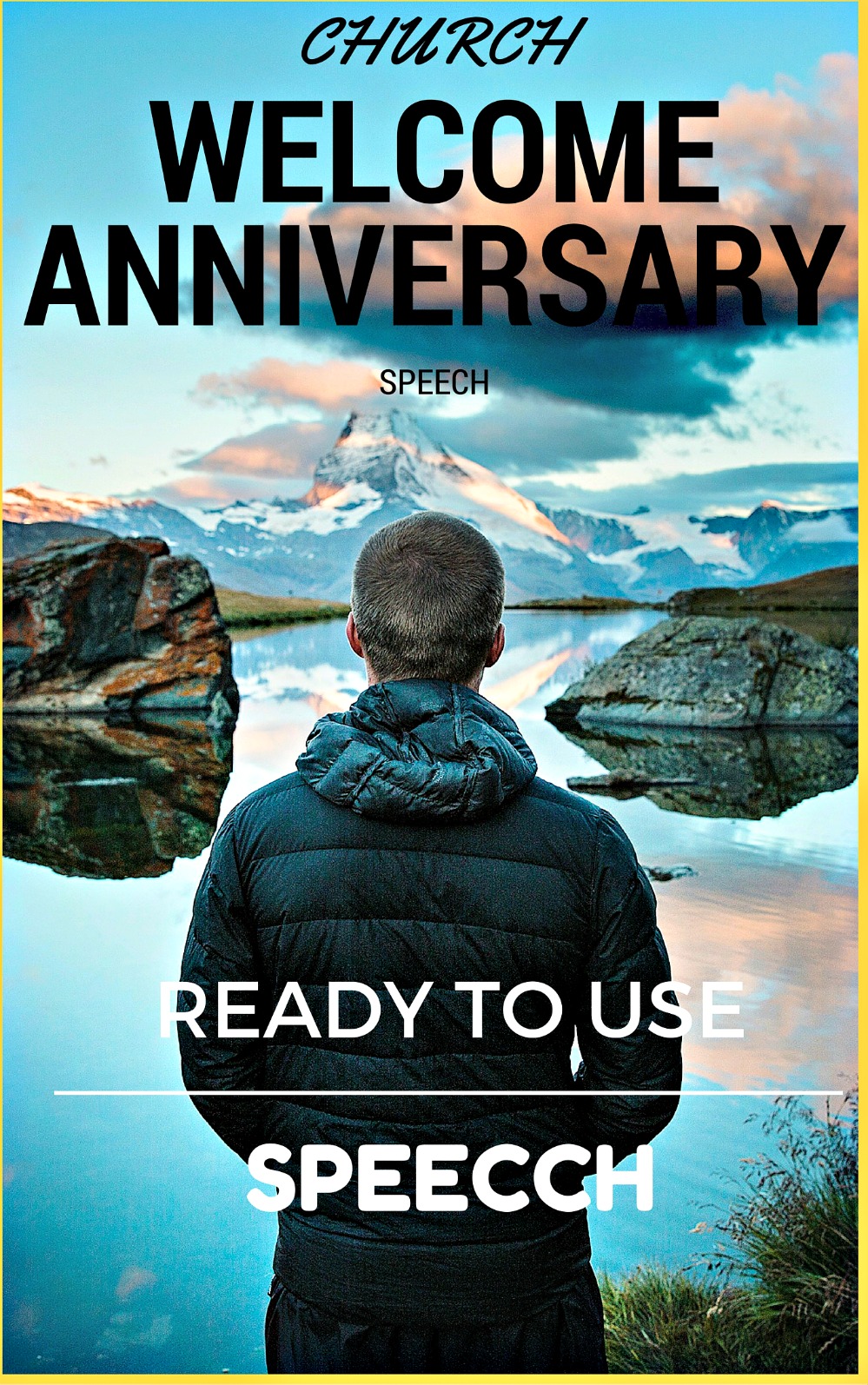 sample church anniversary welcome address
Here is a sample church anniversary welcome address to guide you as prepare to give a speech in the church.
This simple format is good even though we don't really have an ideal one. When it come to church matters we depend on the Holy Spirit for guidance more than our human reasoning.
But the bottomline is that a church address is like any other speech and we borrow heavily to be effective.
Here is the sample church anniversary welcome address

Our church pastor and the first lady,the church board,church members and all the invited guests I greet you in the name of our Lord Jesus,
Good morning(change here depending on the time)
Let me take this opportunity to welcome you all to our ____(insert the anniversary i.e 4th,100th,150th etc) anniversary in our church.
It is a time when we look back and thank the Lord for the far we have come as a church.
We are grateful to our Lord for the guidance and the protection given to us so far.
we have lined up several activities that are in line with the theme of this anniversary ______________( an example is "where it not for the Lord")
Feel welcome to our church and may the Holy spirit be upon us as we share this occasion together and stay blessed always.

More of the church anniversary welcome speeches sample speeches below here

welcome speech for a priest/clergy

Here is an example of a church anniversary welcome speech from a priest

Good morning ladies and gentlemen, my fellow believers in Christ. What a joy in our hearts that the Lord has given us through Christ our savior and redeemer for anyone who believes in him will not perish but have everlasting kingdom. We have congregated here today to affirm the scripture that our savior lives and is in the right hand of God ministering to us. We thank God and be blessed all today.

church welcome speeches

This is a page dedicated to church welcome speeches from different people i.e pastor,church members,clergies,priest,choir member,committee member,church clerk and so on..find the information here>>>>

free church welcome speeches
free church welcome speeches for you, your pastor ,church members,church clerk, emcee script for church anniversary and church programs etc...Find the speeches here

church anniversary welcome speeches related materials

As you are enjoying our church anniversary welcome speeches
Below are some of the links that you can follow to give you other related speeches for the church.
Our site is purposed to help you make sure you get simple and quality speeches for the church in any occasion.
All the fears you might have concerning where to find appropriate speeches for an occasion is catered for.
Never worry anymore because we are here for you.
We keep on updating the site with quality speeches that you will love. You can mark this site or subscribe to our newsletter and you will be receiving new updates and great speeches in the inbox.
We want to save you time so that you can do what you love most in life.
Our daily work is to come up with original and great speeches for any occasion in the church.
We are your partner in making sure the church is warm place to be and it attracts many worshipers who come to worship the Lord.