church congratulation letters
Find church congratulation letters samples below here to help your write letters to congratulate pastor, Elders, priest and many during their ordinations, appointments in church
Our work and purpose is to brighten various occasions in your church.
Are you stuck and don't what to include or write in the letter you are about to send to your priest or pastor.
Don't worry...
We make it happen for you. You will find sample letters below addressed to various people in their occasions and you will be able to pick one and write the same.
Here we go...
congratulation letter to a new pastor

Dear Rev...
Greetings in Jesus
I'm very humbled through the mercies of our Lord Jesus Christ in finding time to write to you hoping and trusting that you are well in the Lord.
Let me take this opportunity to congratulate you for your recent appointment as the new pastor of the newly created district of Baloga, when we heard the goodnews we went to our knees me and my family to thank God for according you the opportunity to serve in His vineyard.
Our prayer is that,may our good Lord fill with you wisdom and knowledge that comes from above as you take up the new role.
May you serve the people of Baloga with diligence and zeal,am sure many people are happy for you and the work of the Lord will grow from one glory to another.
We look forward visiting you soon as we share together in your work station.
We are praying for you and may our good Lord keep you in perfect peace until we meet when we come.
Praise God always.
Yours in the Lord
Samson and the family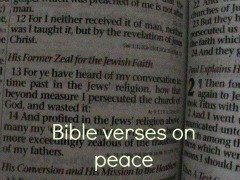 letter of congratulations to new minister

Dear man of God,
Receive Calvary greetings.
It is with much joy from the Lord that am writing this letter to congratulate you for the new role that the Lord has given you to minster the people of God.
I can remember vividly how you desired to serve as a minister and even you asked me to take it to the Lord in prayer which I did exactly. I want to join you in celebrating the opportunity and we ask the Lord to guide and protect you as you serve the people that you have been given under your care.
I look forward to join you in your homecoming as we thank God for being faithful to His word always.
I shared the message with my family and they too are happy for you.
We are praying for you and much is lined up ahead of you.Keep trusting the Lord for He is good and never fails.
Yours in Christ
Servant of God
James 
church congratulation letters

congratulation of dedication of church building
Dear(Name of the church)
Greetings in Jesus name
I'm writing this letter on behalf of our church pastor and management to congratulate your church for the completion of the church building and as you dedicate it to the lord, we are together in this journey and want to thank God for the good work.
Tell members that we are praying for them and may our good Lord be with you always and even take you to greater heights as you serve in the vineyard.
As a church we are wishing you all the best and may you be blessed.
Yours in the Lord
church clerk
church congratulation letters
letter of congratulations to new pastor
sample letter of congratulations to a bishop

Here is the sample letter of congratulations to a Bishop
Get FREE SAMPLE speech,theme & letter


in the Email Today