pastor appreciation ideas

Pastor appreciation ideas AND thank you ideas that includes gifts for a pastor,appreciation for pastor gifts ideas for pastor appreciation day,pastor appreciation invite letters.


We have so many ideas on how to appreciate our pastor for the good work he is doing to us.

Do you love the work your pastor is doing to you?

It is not an easy job and it needs full attention to take care of people. Imagine giving counseling to the needy, praying for others in the church.
Visiting members in their homes. Calling back those who want to be talked to. preparing a sermon and even giving advice.

Pastor does a lot of work which requires time and that is why we need to appreciate him or her for the good work he is doing to us.


Imagine you are the one doing the work. How would you want your members to appreciate you.

Is not pastor a lone who want to be appreciated everybody wants to be appreciated including me.

You need to appreciate me for the time have taken to prepare the material you are reading currently.

What do you think?

Hahahaha!

Let us see some of the ideas to embrace as you appreciate your pastor.
We need to say thank you pastor as a way of appreciating him for the good work he or she is doing to nurture and guide the members of the church.

Saying thank you soothes the heart and shows that you appreciate the work the person is doing
some of the pastor appreciation ideas that you can brainstorm about

Send a pastor appreciation letter
You can send a special letter to your church members explaining what clergy appreciation month is all about and whereby you can use pastor appreciation invite letters
Show appreciation to your pastors kids too
Many churches forget to show an appreciation to the pastors kids and this is an opportunity to show them that you love them and care for them.
You can buy them bibles as free gifts during this period
PAY A TICKET TO THE FAMILY
You can surprise your pastor and the family by paying a full ticket to the family to travel to a place of their choice or the one the church can choose for them.
You can nominate members who can join an organizing committee that will organize for this event.
And it is good to start organizing earlier. Like a year or so to give time for members to prepare and also make a good contribution to this.
you can also organize for a special kitty in the church that will cater for this so that you can avoid the point of keeping on contributing.
Otherwise creativity will help in this case


 Christian poems for your pastor.

Show pastor that you do care by sending christian poems that encourages him or her to keep heart.

We are all human beings and we need to constantly be encouraged to continue with the work all the time.

christian poems

pastor appreciation ideas - poems

Pastor appreciation poems

You can also send pastor appreciation poems that are meant to cement the connection you have with pastor as members.

The best thing you can do is by composing great and wonderful poem that encourages and gives pastor hope.

pastor appreciation poems
We love you pastor
and we thank the Lord
on your behalf always
what a joy to have you in
our church as our pastor
you always inspire us
you always motivate us
and you are so caring
we thank the Lord always
for having you in our church
everybody always
looks forward to hear and
listen to your sermon
you empower us
with your edifying word
may you be blessed always
we praise and glorify the lord
we thank Him and say Amen
always for using you
to guide us a a church
may you live long to inspire many
EACH MORNING
Each morning when I wake
I praise my Lord
and say thank you lord
for another day
many people look forward to seeing
another day but they don't

it is by the grace of the Lord that
we are alive
we thank Him and praises His name
Those are the starting statements from
our pastor who is also our spiritual daddy
we love you always
because you know how to approach
your congregation
we thank the Lord
and praise His name.
pastor appreciation ideas and themes

Many churches as much as they want to appreciate their pastor for the good work done for the church.
majority don't stretch beyond what many are doing.
This is your chance as a church to try to be unique and different from the rest.
This is a memorable day that comes once in a while and you don't want to miss the memories that will follow afterwards.
CHOOSING A THEME
Don't go for a theme that is common because our minds are made in such a way that we record something and once we are exposed to it more than once it ceases to amaze us.
Take this chance to break the barrier.
Take a scripture and draw a theme from there. Just be creative and think beyond the obvious.
All that will attend the appreciation occasion in the church will go back with fresh memories that will take time to erase.

pastor appreciation ideas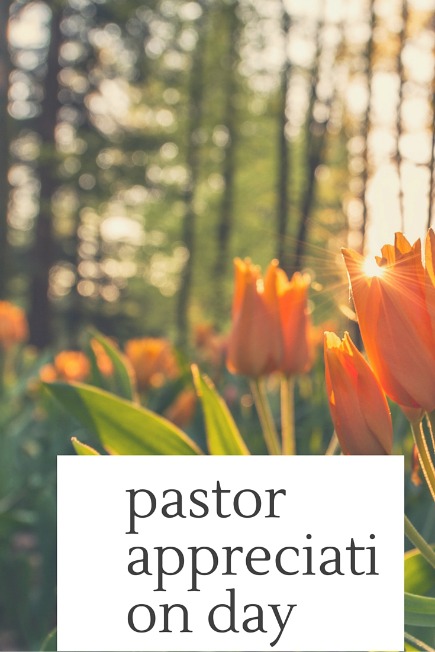 Below are more pastor appreciation ideas to make your church event great

pastor appreciation ideas
This can be a great surprise to your pastor and one of the best pastor appreciation month ideas that you can use. Borrow your pastor's car and wash it thoroughly then make it shine

pastor appreciation speech ideas
Prepare and give one of the best speech during this appreciation time.It will be one of the most memorable times of the pastor's ministry in your church

Pastor appreciation poem


Our pastors do good work of nurturing us and sharing with good word of God. We need to appreciate what they are doing all the time.
Other Pastor appreciation ideas related pages

Pastor appreciation ideas
Every church should recognize that when you appreciate your pastor you will make him happy all the time.
Below here find some useful tips that you can use to appreciate your pastor.
Pray for him.
I the book of james 5:16 the bible talks about …..pray for each other…..as church members take your time to pray for your pastor.
You can dedicate a day once a month just to pray for your pastor to show that you appreciate the work he is doing.
As an individual you can also pray for him privately as a show that you appreciate his work in your life.
Make friendship with your pastor.
Many people tend to fear their pastor thinking that if you become a friend to your pastor he might know your sins.
Not that way.
You need to make him your friend and always invite him to participate in your family gathering. If your organize for a an event it is not bad to invite your pastor a long. At least to offer a prayer.
What do you think of that?
You can also friend me in Facebook if you want to know what is happening in my daily life.
You can buy your pastor something.
As a surprise you can buy your pastor something that you know he is interested in.
What about buying him the best suit that you think he likes wearing. You are his member and you know he love a certain style or the latest fashion.
The point is to think outside the box and buy him something that will make him feel appreciated.
Get FREE SAMPLE speech,theme & letter


in the Email Today