welcome poems for church
Looking for welcome poems for church for an occasion in the church?

The poem below is a sample to have a look at.
If this it your first time that you have been asked to prepare a poem for an occasion in church then we are here to serve you.
You will find our sample poem of great help for you.
You are warmly welcome to our church
as you join us during this worship hour
we thank our almighty God
for the wonderful love and joy
that he has given us through
Jesus Christ who is our Lord and savior
feel at Jesus feet and you listen
to the word of God that the servant
will be ministering today
feel welcome and the blessings of the
Lord may flow through you
***
Welcome all to today's service
and we want to thank our Lord for mission He
started that we are also part of it which says
The Spirit of the Sovereign Lord is on me,
because the Lord has anointed me
to proclaim good news to the poor.
He has sent me to bind up the brokenhearted,
to proclaim freedom for the captives
and release from darkness for the prisoners
May the will of the Lord be upon us
as we hearken to this call and remain steadfast
to his word today
*****
We feel humbled through the mercies of
our Lord Jesus Christ for your joining us today
as we confess his name and believe in our hearts
that He was raised from the death
today as we celebrate him
we want to remember his goodness
upon each and every one of us who has come
here today
feel blessed always
welcome poems for church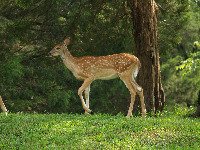 *****
We take this chance to welcome you
with open hearts as you join us in
this fellowship
it is because of the Love of God
that we are able to worship Him
in truth and spirit which is his word
feel welcomed and may the joy of the Lord
feel your hearts always
******
Let me take this opportunity to extend
brotherly love to you,
thank you for finding time to come
and join us during this time of worship
feel blessed as you enjoy our services
******
The joy of the Lord is always with us
His Holy Spirit promised to us
is always ministering
where two or three are gathered
today we have thousands who have come to
worship with us
feel welcomed and be blessed always
******
Today is another day
that the Lord has given us
to listen to his word that is brought to
us through thy servant
we thank Him for the wonderful love
and the grace the is sufficient
welcome all and may your hearts be fulfilled
wit the joy from the Lord
Other welcome poems for church related articles

church welcome poems for visitors

If you want some wording or a certain message to be included in the poem, then don't hesitate to contact us so that we can prepare one for you.
You will be happy for it.
Get FREE SAMPLE speech,theme & letter


in the Email Today