an occasion speech for men and women day program for church
Looking for an occasion speech for men and women day program for church?
Below is a sample speech and information to guide you as you prepared for the occasion in the church.

Thank you for visiting our page.
We believe that this is your first time that you have been asked or tasked to prepare for the occasion speech.
So far you don't know where to begin.
We are here to assist and make sure you are ready for the event by providing with relevant help that you need.
We know that after you are through with our page you will be able to stand and give a thrilling speech in your church occasion.
Okay,
Enough with that. Let us now look at the sample speech that will help you to get ready for the occasion in the church.
Here is the example of an occasion speech for men and women day program for church.

An occasion speech for men and women day program for church
I greet you in the name of our Lord Jesus, good morning
Let me take this opportunity to thank our dear loving Father who is in heaven for allowing us to congregate here today as we share this wonderful day in our church.
We are celebrating the men and women of our church and the contribution have made to the growth of our church.
As we begin this day we want to ask our loving God to shower us with blessing and may His will be done.
 I keep asking that the God of our Lord Jesus Christ, the glorious Father, may give you the Spirit of wisdom and revelation, so that you may know him better. 18 I pray that the eyes of your heart may be enlightened in order that you may know the hope to which he has called you, the riches of his glorious inheritance in his holy people, 19 and his incomparably great power for us who believe. That power is the same as the mighty strength 20 he exerted when he raised Christ from the dead and seated him at his right hand in the heavenly realms(Ephesians 1:17-20)

Feel welcome and God bless you.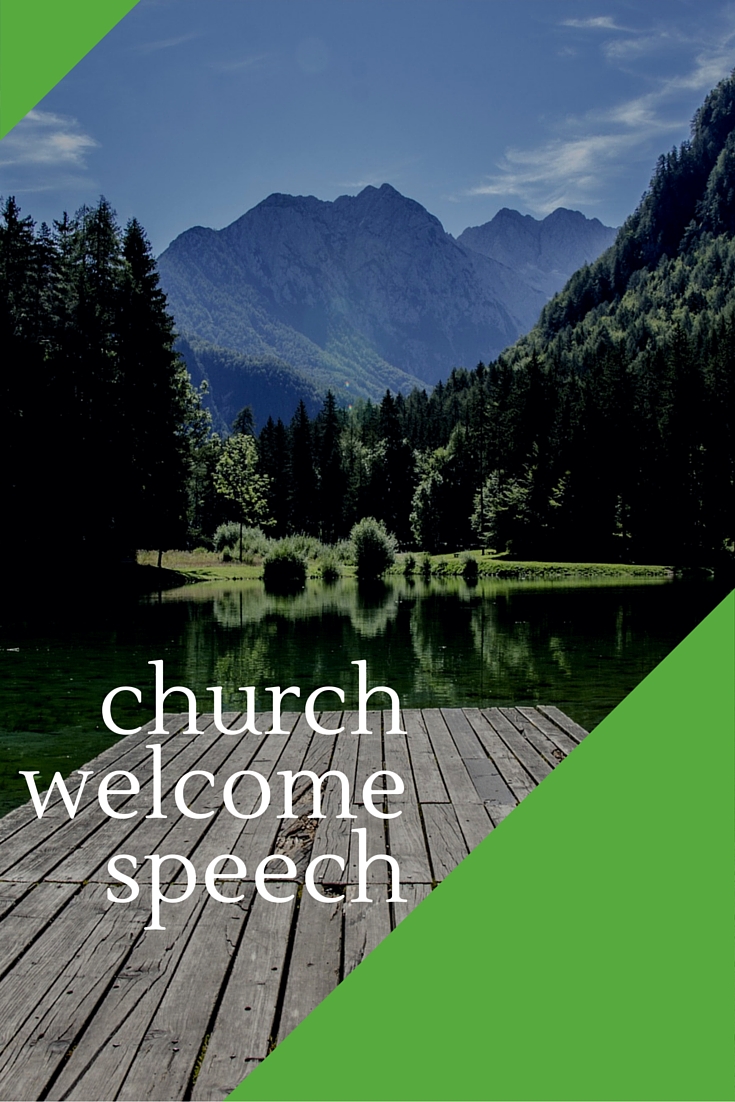 Good morning everybody,
Receive a warm word of welcome and through the name of our Lord Jesus.
What amazing day and fantastic opportunity for all of us to come together as men and women of this church as we fellowship together and share the love of God.
What a joy to congregate together, I welcome you all.
The theme of this day is taken from the book of 2 timothy 2:15 which says….Do your best to present yourself to God as one approved, a worker who does not need to be ashamed and who correctly handles the word of truth, and titled it"God's purpose for the men and women who work in the church".
I know the Lord has given each and every one of us a special calling to serve in His vineyard and together we can make His work move forward.
We thank our heavenly Father for this provision and it is my prayer and your prayer that at the end of this fellowship we would have moved closer unto our Lord.
I know as we fellowship together during this men and women day in our church, the grace of God is with us.
Let us keep on searching and aligning ourselves to the will of God.
Feel welcome and God bless you
We hope the above speech has helped you.
If you now want a guide that will help you write one from scratch, you can follow this link, how to write and deliver a church speech.
We wrote the guide because majority of the people who visit our site have never delivered any church speech and many times don't know where to begin.
Since the period is short and would love to be ready in the shorted time.
We decided to give them a step by step guide that will enable them to begin from scratch until they deliver an occasion speech.
If you want a complete guide to give you deep insights then the guide is for you and you need to download it.
We also have some who don't have time and are just looking for a ready to use speech but don;t know where to find one.
We have made it possible that you can now contact us directly and we shall prepare one for you.
It is a speech we write after you have given us specific details that will assist us to write one.
You can use the contact form below to provide us with the details that you want in the occasion speech.
Here is the contact form

Otherwise let us wish you all the best as you prepare for the occasion in the church.
We want to pray for our heavenly Father to be with you and fill you with the Holy spirit so that you can deliver the speech to the expectation of the church.
God bless you

men and women day occasions for church
occasion speech for women's fellowship program in church

Return from an occasion speech for men and women day program for church to church pastor guide -Home page

---
FREE SAMPLE SPEECH


in the Email Today