church workers appreciation poems
The best church workers appreciation poems. Share the poems with other fellow workers of the church or  as a member send one of the poems to the church workers to show appreciation

Thank you for landing in our page and I can see you are looking for poems for workers in the church during this anniversary occasion.
We specialize in producing quality welcome speech.
Due to demand we also added poems and letters for the church. All this is to help you save time that you really need.
As we partner with you,just understand that we really care and value your time very much.
Meanwhile you can have a look of some of the sample church workers appreciation poems that we have given in this page.
Just keep on scrolling and you will get the poems. They are original and to the purpose intended to do.
We know church workers in any church matters a lot.

church workers appreciation poems
WE LOVE WHAT YOU DO
As a church today is a very special day in our center,
we really appreciate the love of God shown to us,
It is so wonderful to have you in our church,
Serving the Lord with our free gifts and talents ,
Is the highest call that the Lord Has given to each and every one of us,

Just the same way the body parts are able to coordinate
Is the same way we are able to coordinate in our church,
To make the work of the Lord to go on,
Remember our call is to preach to every creature in the whole world,

We are so happy as a church to be part of the mission,
we are grateful that you are also part of the movement,
we all know that the Lord shall use us mightily to do the work given
We praise and glorify Him always for the His goodness
church workers appreciation poems
The poem below is a direct pick from the book of psalms. It is one of the best poems found in the bible that you can share with the church workers to encourage them to do a nice for the Lord always.

I call on the Lord in my distress,

    and he answers me.
 Save me, Lord,
    from lying lips
    and from deceitful tongues.
 What will he do to you,
    and what more besides,
    you deceitful tongue?
 He will punish you with a warrior's sharp arrows,
    with burning coals of the broom bush.
 Woe to me that I dwell in Meshek,
    that I live among the tents of Kedar!
 Too long have I lived
    among those who hate peace.
 I am for peace;
    but when I speak, they are for war.
church workers appreciation poems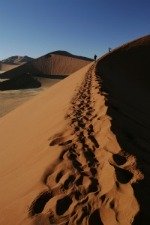 The poem below encourages the church workers to trust in the Lord always.adapted from the book of psalms 91. Enjoy it the church workers appreciation poems
Whoever dwells in the shelter of the Most High

    will rest in the shadow of the Almighty.
 I will say of the Lord, "He is my refuge and my fortress,
    my God, in whom I trust."
 Surely he will save you
    from the fowler's snare
    and from the deadly pestilence.
 He will cover you with his feathers,
    and under his wings you will find refuge;
    his faithfulness will be your shield and rampart.
 You will not fear the terror of night,
    nor the arrow that flies by day,
 nor the pestilence that stalks in the darkness,
    nor the plague that destroys at midday.
 A thousand may fall at your side,
    ten thousand at your right hand,
    but it will not come near you.
 You will only observe with your eyes
    and see the punishment of the wicked.
 If you say, "The Lord is my refuge,"
    and you make the Most High your dwelling,
 no harm will overtake you,
    no disaster will come near your tent.
 For he will command his angels concerning you
    to guard you in all your ways;
 they will lift you up in their hands,
    so that you will not strike your foot against a stone.
 You will tread on the lion and the cobra;
    you will trample the great lion and the serpent.
 "Because he loves me," says the Lord, "I will rescue him;
    I will protect him, for he acknowledges my name.
 He will call on me, and I will answer him;
    I will be with him in trouble,
    I will deliver him and honor him.
 With long life I will satisfy him
    and show him my salvation."
church staff appreciation poem
FREE SAMPLE SPEECH


in the Email Today

SAVE TIME NOW

$27.95

A step by step manual to guide you on how to write and deliver any occasion  speech

Download  Now

Buy Now -
Your e-Book $27.95 :




Buy the $27.95 e-Book Now:

Downloadable e-Book (PDF File)

Immediately after your purchase, you can download your e-Book and start learning within minutes.

This eBook is in the Adobe PDF file format. If your computer doesn't have the Adobe Reader software, you can easily install it for free.

The e-Book comes with a No-Questions-Asked Guarantee: If you're not satisfied with this e-Book, just email me within 60 days of your purchase - and I'll issue your 100% refund immediately.

Your e-Book purchase is 100% safe and secure - and 100% risk-free.