occasion speech for pastor anniversary
occasion speech for pastor anniversary that is ready to used. Just highlight and copy or print.

Then read it to your pastor when you celebrate the anniversary. This is also the best welcome speech for pastor appreciation for your pastor anniversary speech. As you celebrate the occasion remember to make it the best day ever. If you have been given an opportunity to give pastor anniversary occasion speech.Therefore as you make your welcome greeting to pastor appreciation celebrations event. Look at the example of pastor anniversary speech below after the pastor appreciation speech sample steps
occasion speech for pastor anniversary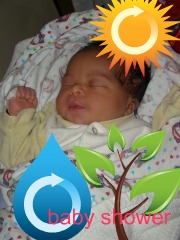 Here are steps to follow when writing pastor anniversary occasion speech
STEP 1
Write the introduction part of the speech
STEP 2
Jot down everything that you have in your heart
STEP 3
Show how much you appreciate your pastor in the body
STEP 4
Keep the speech short,brief and to the point.
STEP 5
Have the closing mark

Give the speech that comes from your heart to serve the purpose and occasion for pastor anniversary. Borrow a leaf  from the speech that have shared with you below here ,sample pastor appreciation speeches.
The above steps can be used when you want to make speeches for pastor appreciation,pastor recognition speech, and even as a pastor you are invited for a wedding and asked to make funny wedding speech by pastor
pastor anniversary speech occasion articles

occasion speech for pastor anniversary other related samples

| | | |
| --- | --- | --- |
| Church speech | Opening remarks | Welcome speech |
sample occasion speech for pastor anniversary
ladies and gentlemen and all guest in attendance,glory to God
we are so happy to be here today
to celebrate the anniversary of our pastor
let me take this opportunity to thank our almighty God
for the privilege He has given us to be alive and have good time with our pastor
this time only comes once a year and we are so happy to see it again
in Romans 8:28 the bible tells us to all things worketh for the good of those whom the Lord loves
let us thank Him for the good time that we have with our pastor
many looked forward to see this day but have not managed
but you and me have managed
praise God for everything
you can remember when our pastor joined our church
since then he has become part of us and we praise God for that
he has been a blessing to each and everyone who has come in contact with him
and you can witness that we have all been blessed by him
we thank God for giving us such a wonderful pastor
he always prays with us
he encourages us and above all he always motivate us to always cling on to Jesus for the daily provision
we are so happy pastor for being with us this long
let us always pray for him for God to continue blessing him as He has promised in the Bible
let me conclude by sayings that pastor as we mark this anniversary may you have good health so that we can celebrate again next year a time like this
thank you very much for your time and may God bless you so much.
we keep on updating this page for more speech to share with your pastor.
Meanwhile you can also check for more items for your pastor using the links below here.
So then, just as you received Christ Jesus as Lord, continue to live your lives in him
Colossians 2:6

an occasion speech for pastor and wife anniversary
sample pastor tribute speech before sermons for pastor anniversary. Here is speeches for pastor and wife anniversary
pastor and the first lady fellow Christian,Ladies and gentlemen
invited guests I greet you in the name of Jesus
  we want to thank the Lord for the provision of time
we have gathered here specifically to remember two people
who are very special to our hearts and who mean a lot to our church
I think we all know them and they are here today
  It is a very special anniversary that we are marking here today
We want to remember the good time we have been with Dad and Mom
Who care a lot about our Church
Without wasting time let me salute you all for according them humble time
To guide this Church this far
May our good Lord grant them more years
So that they we can keep on enjoying together
Be blessed always
Wish you all the best
Thanks a lot
Here is a thank you speech to pastors to deliver during the convention. You can customize to fit the situation.

My fellow pastors,
The first ladies presents
let me take this opportunity to thank you all
for coming to this convention
we want to thank our almighty God
for the wonderful love and the grace
we praise Him always
be blessed and thank you for coming.

occasion speech for pastor anniversary related articles
Also pastor anniversary celebration poems

Return from occasion speech for pastor anniversary to pastor -home page
Totally Free speech in your inbox