church greeting speech
Here is the church greeting speech sample.

Whether this is your first time you have been requested to give a greeting speech in church or you are used to speak,
The speech sample here will help you at the time of need. Event we cater mostly for people who is their first time to speak in the church and need a quick speech.
We also help on how to write one if they follow the format given below here. You will be able to give a speech to the occasion in the church.

church greeting speech -sample

Dear brothers and sisters in Christ,
Let me take this opportunity to thank our almighty Father who is in heaven for giving us the gift of life, allow me to welcome you to this special occasion in our church that the Lord has seen in well we congregate here today to worship and bring glory unto Him.
We have had a tiresome week but we want to thank our loving God for making it possible for us to be here today and it is by His mercies,He has guided us,protected us and provided us with this opportunity to worship Him today,
As we commence the program of the day,we want to ask the Holy spirit to guide and teach us what is in Jesus Christ until we come to a conclusion
Feel welcome and know the Lord loves yous.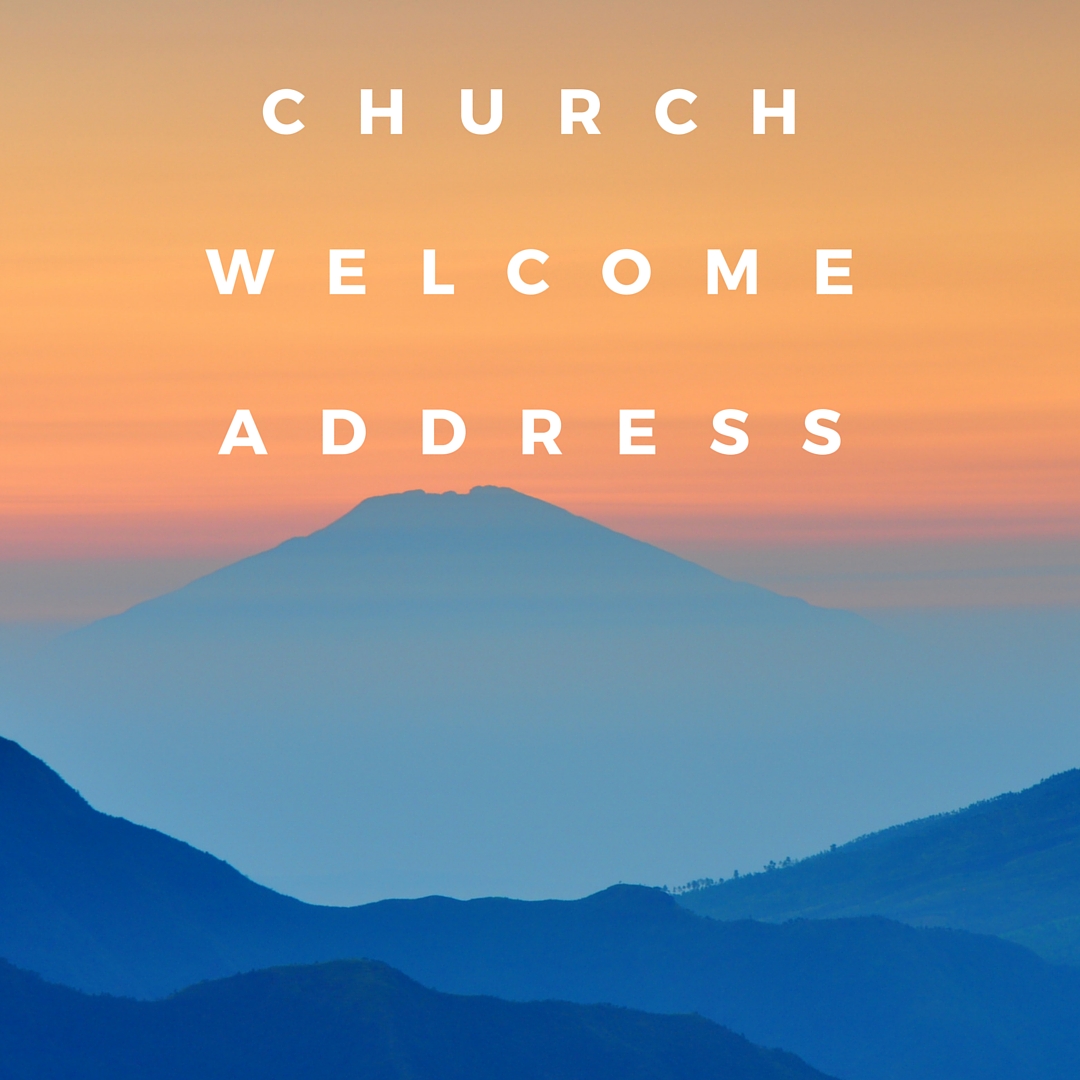 Giving a good speech has no great magic a part from developing enough confidence and believing that you can speak before a congregation and you will be able to outperform the expectation of the congregation.
The samples we have given in our page will give you inspiration to what is expected when it comes to church greeting speech for an occasion

Another sample speech

I greet you in the name of our Lord Jesus,good morning
what a joy to see this day that we have never seen in our lives, we want to thank our heavenly father for the mercies he has granted to us as worship him today,
We have seen his hand and the many things that he has given each and every one of us, we have a free gift of life and we are happy to be alive as we share the love from heaven.
Let me take this chance to invite you in a very special way to this program of the day that has got rich and enriching activities that will ground your faith in the Lord,
Feel at Jesus feet as we learn of Him and all of us are going to be blessed because of the grace given to us.
Welcome and God bless you all

Return from church greeting speech to church pastor guide -Home page

FREE SAMPLE SPEECH


in the Email Today

SAVE TIME NOW

$27.95

A step by step manual to guide you on how to write and deliver any occasion  speech

Download  Now

Buy Now -
Your e-Book $27.95 :




Buy the $27.95 e-Book Now:

Downloadable e-Book (PDF File)

Immediately after your purchase, you can download your e-Book and start learning within minutes.

This eBook is in the Adobe PDF file format. If your computer doesn't have the Adobe Reader software, you can easily install it for free.

The e-Book comes with a No-Questions-Asked Guarantee: If you're not satisfied with this e-Book, just email me within 60 days of your purchase - and I'll issue your 100% refund immediately.

Your e-Book purchase is 100% safe and secure - and 100% risk-free.