inspirational poems for church anniversary
The inspirational poems for church anniversary below is original and meant to be used in the church.
Feel welcome to your page for great sample speech

Below here are the inspirational poems for church anniversary that you can have a look at and share with your pastor and the church.
This is a poem that we have adopted from the book of Thessalonian that Paul wrote and was giving a thanksgiving.
You can have this poem being read in the church and share with members as way of saying thank you to the members for the commitment and devotion that they are doing to the church.
You can replace the words that have underlined and bolded below to fit your church. Actuall replace them with the name of your church.
The poem is adopted from the book of first Thessalonian chapter one

We have always looked forward to this day,
We want to thank the Lord for His love,
We are here because of the grace He has given us
Let us praise Him always
Our God is a wonderful God,
He need praises all the time
Because He has given us power,love
As a church we want to thank Him for what He has done to us
We are here celebrating this anniversary and want to thank Him
Dear Lord we are always grateful for what your word does to us
We glorify you always and let us say thank you Lord
We look towards a prosperous year that everyone want
Thank you once again.
inspirational poems for church anniversary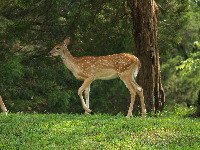 Thanksgiving for the Thessalonians' Faith
We always thank God for all of you
and continually mention you in our prayers.
 We remember before our God and
Father your work produced by faith,
your labor prompted by love,
and your endurance inspired by hope in our Lord Jesus Christ.
For we know, brothers and sisters
loved by God, that he has chosen you,
because our gospel came to you
not simply with words but also with power,
with the Holy Spirit and deep conviction.
You know how we lived among you for your sake.
You became imitators of us and of the Lord,
for you welcomed the message in the midst of severe suffering
with the joy given by the Holy Spirit.
And so you became a model to all the believers in Macedonia and Achaia.
The Lord's message rang out from you not only in Macedonia and Achaia—
your faith in God has become known everywhere.
Therefore we do not need to say anything about it,
for they themselves report what kind of reception you gave us.
They tell how you turned to God from idols to serve the living and true God,
 and to wait for his Son from heaven,
whom he raised from the dead—Jesus,
who rescues us from the coming wrath
You can always bless your church with many poems that are biblical from our site....
closing speech for pastor anniversary
Return from inspirational poems for church anniversary to pastor appreciation ideas
FREE SAMPLE SPEECH


in the Email Today

SAVE TIME NOW

$27.95

A step by step manual to guide you on how to write and deliver any occasion  speech

Download  Now

Buy Now -
Your e-Book $27.95 :




Buy the $27.95 e-Book Now:

Downloadable e-Book (PDF File)

Immediately after your purchase, you can download your e-Book and start learning within minutes.

This eBook is in the Adobe PDF file format. If your computer doesn't have the Adobe Reader software, you can easily install it for free.

The e-Book comes with a No-Questions-Asked Guarantee: If you're not satisfied with this e-Book, just email me within 60 days of your purchase - and I'll issue your 100% refund immediately.

Your e-Book purchase is 100% safe and secure - and 100% risk-free.