10 special events in the church calender and samples to save you time

pastor appreciation poems and appreciation gifts
Here are your favorite pastor appreciation poems
 and pastor appreciation ideas, encouraging words for pastors appreciation and associate pastor poems for pastor  installation
 that you can put in appreciation cards,send with calenders,  clip,accompany skits scripts,put in your games download, certificate,program template, programs samples
readings,mix with the day jokes,use in your invite letters,a letter to congregation, use in your songs
pastor appreciation poems
Here are appreciation poems for your pastor tribute speech.
we need to thank our pastors that includes pastor anniversary ideas,pastor anniversary and Christian gifts to your pastor. that can make your pastor anniversary themes and scriptures that you can use too.

Prophet Jeremiah through the inspiration
Of the Holy Spirit prophesied and said
God knew us even before we were born
And set us aside to use us in advancing
His purpose on earth

Since then many and women have talked
About the good news of the kingdom of God
And God himself has revealed many things
To us through the many people whom the bible
Records about

As we look unto this day
We want to praise our lovely God
For His wonderful grace that it is sufficient
We are full of joy because of his mercies

Pastor as we remember the way the Lord has used
You,we cannot stop praising his name for ever
We want to remember the great things He has spoken to us
Through you
The great sermons that we listen to every Sunday
You word of encouragement all the time
You caring heart and your love that you have shown to us
All the time   
We want to dedicate this day to remember you because
You accepted to be used by our almighty father the Lord
As we keep on calling upon His name this day
We want to say in one accord that may we live for ever
To witness even more.

Hope you have enjoyed the pastor appreciation poems

Inspirational poems for pastor appreciation
 This inspirational poems for pastor appreciation is adapted from the book of Psalms chapter one hundred and can also be used as pastor appreciation readings or poems. You are going to find it a wonderful poem for you to make it one of your  appreciation poems this appreciation period and days

Praise the Lord, my soul;

 all my inmost being, praise his holy name.
Praise the Lord, my soul,
and forget not all his benefits—
who forgives all your sins
and heals all your diseases,
who redeems your life from the pit
and crowns you with love and compassion,
who satisfies your desires with good things
 so that your youth is renewed like the eagle's.
The Lord works righteousness
and justice for all the oppressed.
printable pastor appreciation poems
If you want a printable pastor appreciation poem to share with your pastor. Here is a free one that you can right click and download to your computer for printing. pastor appreciation poems free printable
printable pastor appreciation poems

Always appreciating your pastor matters a lot

Pastor thank you very much


Thank you for being my pastor
will always remember you
for taking your time
to nourish us
you are a wonderful pastor


Pastor thank you very much
The way you preach to us
in a wonderful way
that is full of spirit


Thank you pastor for what you do to us
we really appreciate your dedication
thank you very much for the work
thank you pastor


We really appreciate
all that you are doing
through nurturing us spiritually
thanks for the visitation

More of pastor appreciation poems
religious poems for a pastor adopted from the book of Psalms

Keep up pastor


The Lord is my shepherd; I shall not want.
He makes me lie down in green pastures.
He leads me beside still waters.
He restores my soul.
He leads me in paths of righteousness
for his name's sake.


Even though I walk through the valley of the shadow of death,
I will fear no evil,
for you are with me;
your rod and your staff,
they comfort me.


You prepare a table before me
in the presence of my enemies;
you anoint my head with oil;
my cup overflows.


Surely goodness and mercy shall follow me
all the days of my life,
and I shall dwell  in the house of the Lord
forever
More poems for pastor appreciation

You were called
Our loving has called you here
To guide His people
To make them understand His word
And live a holy life

We thank you for your ministry
We thank you for your guidance
We are grateful that you are here with us
We appreciate the good work you are doing



We are happy for the word that you give us
Time and again
You are a wonderful pastor
Keep up the good work you are doing
We are happy for you
Look at this religious poems about pastors that can be used for as pastor wife appreciation poems
Our loved pastor

Let us take this opportunity
To remember you
As our pastor
Since you joined us
You have been a blessing to us
 
We owe you appreciation pastor
Your tireless work that you have
Rendered to us since you joined us
We are very much grateful
 
We thank God for you
You have always shown us
How to live a godly life
You have shown us how to grow
As Christian and mature well
May God see you live many days
 
In the book of Jeremiah 29
You read in the eleventh chapter
We discover that God has great plans for us
And we appreciate God for what
He has done to you
Be blessed pastor
And live long to see more of your work spreading father
As you make disciples

OUR PRAYER IS UNTO YOU
We want to appreciate God
For His love and tender care
we praise Him and glorify Him
Always

Thank you pastor
for the nice preaching that you always give us
we love you
thank you for your good attitude
we are very much grateful
may the grace of God be with you always

It is our sincere prayer unto God
that may He keep you always
may you live to inspire many
may you empower many
may you work spread go far and wide
we praise the Lord for you always
Don't forget about humorous poems for pastors



children's appreciation thank you poem to pastor
The interesting thing about children poems thanking pastors is that as they are dedicating to the pastor indirectly the poem is pointing to them as great ideas honor pastor..for your pastor appreciation ideas.
I have picked this common verse in Ephesians chapter six which children love to share. Here it is and have made it a poem. Which is part of the pastor appreciation poems and clergy appreciation poems that is for your free pastor appreciation cards to spice up during the occasion speech for pastor appreciation

WE LOVE YOU PASTOR

Fathers(pastors), do not exasperate your children;
instead, bring them up in the training
and instruction of the Lord
May God bless you always our
loved pastor
ministers silver anniversary poems
Here are the happy anniversary sentiment for pastor that you can share with your pastor during the anniversary celebration.This can also be used as happy birthday pastor quotes and happy birthday pastor poems and make the pastor appreciation Sunday

Christians verses to praise your pastors
You always inspire me pastor
what a joy to have you as our pastor
I always love your sermons pastor and may God always inspire as He has always done.
Every day I wake up pastor and look forward to your lovely sermons
Thank you pastor for your encouragement and may you be blessed always

---
youth pastor appreciation poems
If your pastor is a youth and you are looking for youth pastor appreciation poems,Here is a poems that have adapted from the book of Ephesians chapter four that can be used as pastor appreciation scriptures and here it goes the poem.This is the best youth pastor appreciation poem on the new testament

"When he ascended on high,
    he took many captives
    and gave gifts to his people.
---
pastor appreciation month
For more information about pastor appreciation poems and month and pastor appreciation Sunday

Christian love poems and Christian poems on love
Pastor appreciation cards - Get ideas for pastor appreciation gifts and the card for pastor appreciation invitations and funny poems too

pastor anniversary poems -Get poems that you can dedicate to your pastor as you celebrate the anniversary of your pastor

Christian poems and Christianity poems -As Christian we need to keep the faith burning .Share theses poems together

Thank you pastor poems for more on the pastor appreciation poems

pastor appreciation poems related page -Your pastor has done a wonderful work. The only thing we can do is to recognize his effort. Surprise them with these poems
pastor and church appreciation

poems for pastors anniversary
More of the pastor appreciation poems for your pastors anniversary poems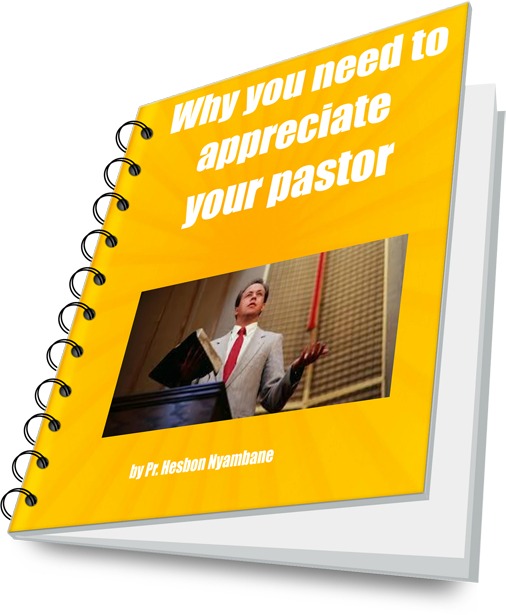 More of the pastor appreciation poems

Dear pastor

Our lovely God is always upon you
to guide you and show you mighty things
He led you to our Church
And we feel privileged having you here

we are grateful that you are here with us
to teach us the word of God
we are happy having you as our pastor
And we thank you for your ministry

Your guidance and care to us
we appreciate always
You always inspire us
and you know when to speak the caring word
you understand our feelings and we are very grateful

every member of this church is praying for you
right from the children,the youth,the women
and the old generation of our members
they are happy for being our pastor.

---
Appreciation poems

Show your loved ones with this appreciation poems.The poems are general and can be applied to any situation or anyone. Visit this page for the poems

bible verses for pastor appreciation .pastor appreciation poems and feedback form

Receive the latest updates of the spoken word