pastor appreciation words of thanks
Looking for pastor appreciation words of thanks? Below here are the appreciation words that you can share with them.
You have just landed in our page and site that deals with church welcome speeches for any occasion.
We are your partner in spreading the gospel through the gifts of the Holy Spirit in the church.
You here looking for pastor appreciation words of thanks to appreciate your pastor in the church.
We saw it better to produce some as you can see below here due to the demand.
Hope you will enjoy the words of thanks for your pastor.

pastor appreciation words of thanks
Pastor you always inspire us
Thank you pastor for the kind and loving heart that you have shown to us.
Thank you pastor for caring and loving us always.
We really appreciate the kind of work you are doing.
Pastor, you always encourages me.
That sermon has really touched. Thank you for the inspiration.
Pastor,you have really a deep voice. That you very much.
Its a great privilege to have you as our pastor. we love you very much.
Thank you very much for the encouraging verse that you shared with us.
Pastor I really appreciate your kind heart and the advice you always give me
*****
You are always in my heart and I'm praying for you pastor to live long to inspire many and change lives. Be blessed.
*****
Trust in the Lord always as the bible tell us to do
*****
Thank you for the inspiration and for allowing the Lord to use you to bring souls to the vineyard of the Lord.
******
Your prayers pastor have kept me going thank you very much
pastor appreciation words of thanks and poems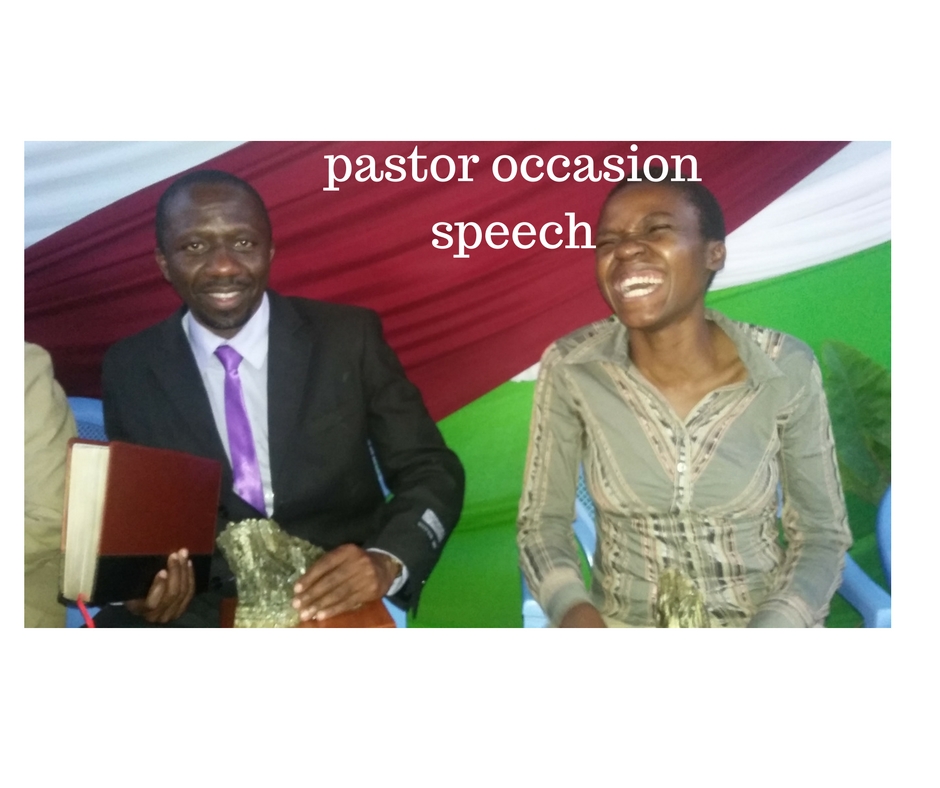 Read more of the  pastor appreciation words of thanks below here:
Poems to say thanks

We are rejoicing

This is the day the Lord has made
We are rejoicing in the Lord
Because of His wonderful love
We praise Him and glorify His
Name always.
We are witnessing His love
Being manifested in us
Through His love that He showed to us
Through Jesus Christ
What manner of the Lord has for us
Let us take this opportunity
To remember our pastor and mom
Who are our spiritual fathers here
On earth
We thank God always
They have been a great blessing to us
And we want to rejoice in the Lord
Because of the great things that
God has done to us through them
We have seen this Church grow big
We thank God for the vision that this
Family have for our church
Their true guidance is recognized always
Their patience is always felt
And we thank God for His love
Mom and Dad be blessed always.
Dear Mom
We want to recognize you today
Because of the great work that you are doing
We thank you for the great support that you give
To pastor
You always go a milestone to do many things
Some of which we don't see
You are our first preacher who preaches to us
You always encourage pastor
Before he stands in the pulpit
Before he comes to preach the wonderful message
You are the first one who listens to it
You always make sure that it is good
And when it is put before us
We all glorify God for that
Mom may you live long to see
Many things and the selfless service that you do
Be blessed as a family and may the grace of God
Be upon you always
More pastor appreciation words of thanks  articles

pastor appreciation poems
occasions for pastor anniversary
FREE SAMPLE SPEECH


in the Email Today

SAVE TIME NOW

$27.95

A step by step manual to guide you on how to write and deliver any occasion  speech

Download  Now

Buy Now -
Your e-Book $27.95 :




Buy the $27.95 e-Book Now:

Downloadable e-Book (PDF File)

Immediately after your purchase, you can download your e-Book and start learning within minutes.

This eBook is in the Adobe PDF file format. If your computer doesn't have the Adobe Reader software, you can easily install it for free.

The e-Book comes with a No-Questions-Asked Guarantee: If you're not satisfied with this e-Book, just email me within 60 days of your purchase - and I'll issue your 100% refund immediately.

Your e-Book purchase is 100% safe and secure - and 100% risk-free.