poems about church choir
Looking for poems about church choir?
We glorify God for visiting our page. We know that you are not going to be disappointed with our poems in this page.
We care for you and your church.
We feel privileged to supply you with you are looking for so that you can be happy.

Well, As Christian we need to share love all the time with other fellow Christians who make a contribution to make the body of Christ a place where many souls yearns to come and be nourished.
As church Choir your participation in the church programs is very much appreciated by all members for the nice work that you do in advancing the course of spreading the gospel through the church songs.

The poem below encourages the church choir to always sing to the Lord when given a chance.
We can draw lesson from nature and learn how important its to sing from the heart always. We are the only creatures that have been saved and want to thank God for that.
Let us sing songs of praise to the Lord

YES LET US SING TO THE LORD

What a joy in our hearts,
we are happy for the wonders of the Lord
We thank Him for the chance given to us,
The chance to sing to Him

When you wake up in the morning,
The who whole creation singing,
Singing melodies to the Lord
Singing from the heart,

The birds praise the Lord,
Before the day begins,
They are happy knowing that ,
The Lord shall provide,

The plants and flowers sing too,
They produce sound of joy,
Thanking the Lord for another day,
And another season

Our church choir how much can we sing to the Lord,
We were saved by Jesus through His blood,
Every moment is chance to sing to the Lord
Sing while you have a chance

poems about church choir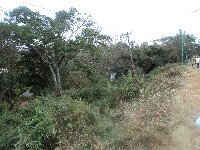 Below here are the biblical poems that you can share.
I picked the songs from the book of Psalms which is my favorite. I see theses to be ideal to our situations because they inspires as to even do more in making sure that the word of God is shared far and wide.
Here is the poems about church choir
The Lord is my light and my salvation
    whom shall I fear?
The Lord is the stronghold of my life
    of whom shall I be afraid?
 When the wicked advance against me
    to devour me,
it is my enemies and my foes
    who will stumble and fall.
 Though an army besiege me,
    my heart will not fear;
though war break out against me,
    even then I will be confident.
 One thing I ask from the Lord,
    this only do I seek:
that I may dwell in the house of the Lord
    all the days of my life,
to gaze on the beauty of the Lord
    and to seek him in his temple.
 For in the day of trouble
    he will keep me safe in his dwelling;
he will hide me in the shelter of his sacred tent
    and set me high upon a rock.
 Then my head will be exalted
    above the enemies who surround me;
at his sacred tent I will sacrifice with shouts of joy;
    I will sing and make music to the Lord.
 Hear my voice when I call, Lord;
    be merciful to me and answer me.
 My heart says of you, "Seek his face!"
    Your face, Lord, I will seek.
 Do not hide your face from me,
    do not turn your servant away in anger;
    you have been my helper.
Do not reject me or forsake me,
    God my Savior.
 Though my father and mother forsake me,
    the Lord will receive me.
 Teach me your way, Lord;
    lead me in a straight path
    because of my oppressors.
 Do not turn me over to the desire of my foes,
    for false witnesses rise up against me,
    spouting malicious accusations.
 I remain confident of this:
    I will see the goodness of the Lord
    in the land of the living.
 Wait for the Lord;
    be strong and take heart
    and wait for the Lord.
Hope you found the great poems you wanted.
We keep on updating this site and it is good to subscribe to our newsletter so that you can receive new updates towards the church growth.
We take care of your church by producing high quality speeches, poems and even church letters for any occasion in the church.

FREE SAMPLE SPEECH


in the Email Today

SAVE TIME NOW

$27.95

A step by step manual to guide you on how to write and deliver any occasion  speech

Download  Now

Buy Now -
Your e-Book $27.95 :




Buy the $27.95 e-Book Now:

Downloadable e-Book (PDF File)

Immediately after your purchase, you can download your e-Book and start learning within minutes.

This eBook is in the Adobe PDF file format. If your computer doesn't have the Adobe Reader software, you can easily install it for free.

The e-Book comes with a No-Questions-Asked Guarantee: If you're not satisfied with this e-Book, just email me within 60 days of your purchase - and I'll issue your 100% refund immediately.

Your e-Book purchase is 100% safe and secure - and 100% risk-free.