Themes for choir day
Looking for Biblical themes for choir day to help towards the occasion in church?
We have prepared some that you can find below.
We want to remind you that depending on the preparation you have made, themes can differ but if you are here to just find themes that can guide during the day, then that is what we have provided below here and we hope you will be inspired.
All the themes are derived from the scripture that we have picked from the bible,otherwise may the Holy Spirit guide us as we look at the verses to help us get the themes.
Biblical themes for choir day
THE REDEEMED SING PRAISES TO THE LORD
Psalm 107:1-2(NIV)
1 Give thanks to the Lord, for he is good;
    his love endures forever.
2 Let the redeemed of the Lord tell their story—
    those he redeemed from the hand of the foe,
I love this theme very much and if you are planning for a choir day in church, I urge to pick this one because it directs us to make Jesus our savior. When you know that you have been saved, the grace of God shall be in your heart and shall sing praises to the Lord.
How wonderful it is to impress this truth to the listeners and the choirs who are coming to grace the occasion.
May our good Lord be with you as you sing songs of praise to Him during  the choir day.
HALLELUJA! MANY VOICE ONE SONG
Psalm 85: (NIV)
6 Will you not revive us again,
    that your people may rejoice in you?
This is another theme that touches my heart.
We need to cry to the Lord and ask for revival in each and every one of us who will attend the choir day in your church.
The revival will make people rejoice forever in the presence of God.
As you prepare for the choir day in your church, you can have this theme in mind, it encourages and talks about how we are united in singing with one song but may voices.
we produce melodies that reaches the heavenly throne of grace as we worship God through singing.
consider taking this one and let the whole congregation who will attend for the choir day that presence of God is always with us.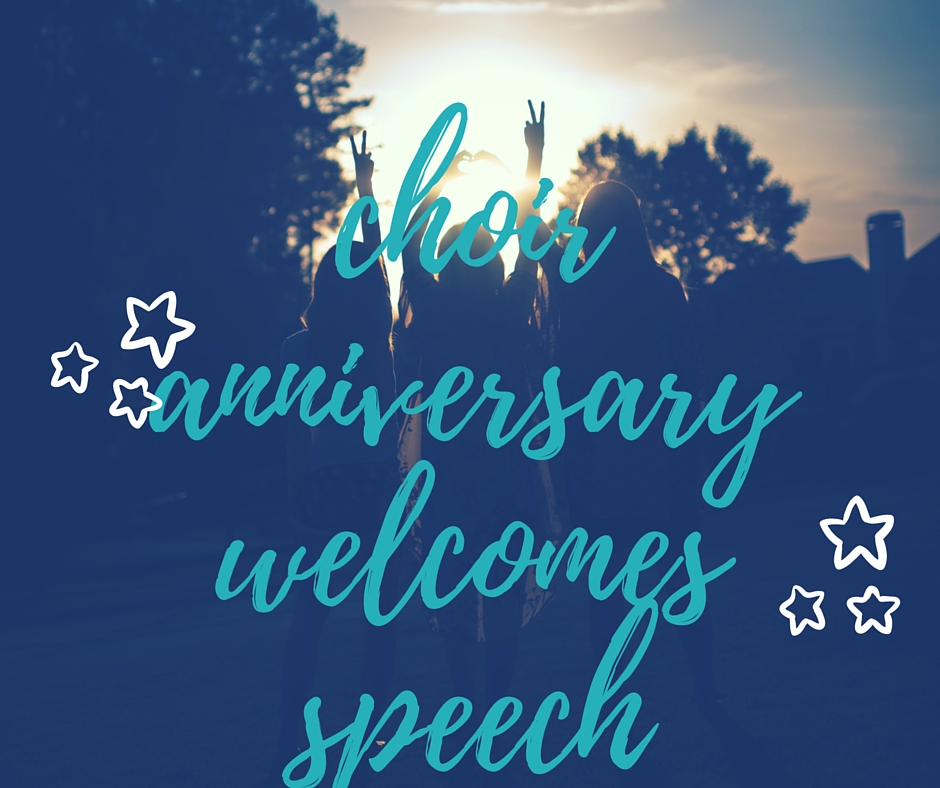 THERE IS A PRAISE IN THE TEMPLE
Luke 24:45-48(NIV)
45 Then he opened their minds so they could understand the Scriptures. 46 He told them, "This is what is written: The Messiah will suffer and rise from the dead on the third day, 47 and repentance for the forgiveness of sins will be preached in his name to all nations, beginning at Jerusalem. 48 You are witnesses of these things.
Have chosen the above theme for the choir day in your church.
The singing should be inline with death and resurrection of Jesus Christ as the above verse has said
Let the Holy Spirit speak to our hearts and ponder on those words spoken through the Lucan gospel and how it is impacting the lives of those who will attend the choir day in your church.
Return from themes for choir day to church pastor guide -Home page
FREE SAMPLE SPEECH


in the Email Today

SAVE TIME NOW

$27.95

A step by step manual to guide you on how to write and deliver any occasion  speech

Download  Now

Buy Now -
Your e-Book $27.95 :




Buy the $27.95 e-Book Now:

Downloadable e-Book (PDF File)

Immediately after your purchase, you can download your e-Book and start learning within minutes.

This eBook is in the Adobe PDF file format. If your computer doesn't have the Adobe Reader software, you can easily install it for free.

The e-Book comes with a No-Questions-Asked Guarantee: If you're not satisfied with this e-Book, just email me within 60 days of your purchase - and I'll issue your 100% refund immediately.

Your e-Book purchase is 100% safe and secure - and 100% risk-free.