church anniversary congratulations messages
The following are the church anniversary congratulations messages
You are here because you are looking for congratulations on church anniversary
Maybe this is your first time to send anniversary wishes for church and would wish to find help.
Thank you for visiting our page.
We have sample messages that can help you and also information that can assist as you prepare for the occasion in the church.
We also help you with a guideline that will assist you when you stand to speak you know what to do from the beginning to the end.
Therefore you don't need to worry because we are your partners in this journey and the Holy Spirit is guiding  and teaching us on what to do.
Feel welcome to our page and the site in general.
Here are the samples of church anniversary congratulations messages that you can have a look at as we proceed down and move together in this journey.

church anniversary congratulations messages
Here are the sample church anniversary congratulations messages for you

Let me take this opportunity to congratulate the __________(the name of the church) church for their _______(the anniversary i.e 2nd etc )anniversary that they are celebrating today.
 Psalm 27:14... Wait on the Lord: be of good courage, and he shall strengthen thine heart: wait, I say, on the Lord
Yes as a church let us wait upon the Lord always because He has the best plans for us.

******

Jeremiah 29:11...For I know the thoughts that I think toward you, saith the Lord, thoughts of peace, and not of evil, to give you an expected end....As you mark the anniversary let us know that the Lord has great plans for the church always and they are for peace for us and has got the expected end that the church needs.

********
Let me take this precious moments that the Lord has given me and say congratulations to what the Lord has done to your church and when we read in the book of Zech 4: 6 the bible says..This is the word of the LORD to Zerubbabel: 'Not by might nor by power, but by my Spirit,' says the LORD Almighty. All this work we are doing belongs to the Lord. Stay blessed.
*******************
Proverbs 3:4-5 So shalt thou find favor and good understanding in the sight of God and man.
 Trust in the Lord with all thine heart; and lean not unto thine own understanding.....As a church we need to trust the Lord with the whole heart.

******

Philippians 4:13.... I can do all things through Christ which strengthen me.
What we can say to the church is that you can do all that is in Jesus Christ because we have
confidence now because God has reconciled us to Him through Christ and as a church let us praise
Him always.

*****
Congratulations to you today because when you look back to were the Lord has led us far we can only praise
Him and say thank you Lord for your mercies and may your name be glorified now and forever more
****

What a joy today as we make this anniversary the Lord has enabled us to see once again this year. And we can quote the promise that the Lord has given us in Ephesians 3:20.. Now unto him that is able to do exceeding abundantly above all that we ask or think, according to the power that worketh in us,
*****
Let me echo the words in Exodus 14:14 which says that "The LORD will fight for you; you need only to be still." New Living Translation The LORD himself will fight for you. Just stay calm", congratulations for the anniversary in the church,were it not for the Lord we would have not made the progress we have today. May the good Lord be glorified forever. Happy Anniversary

church anniversary congratulations messages
The messages below can be used to congratulate each other in the church as you mark the special anniversary that everyone has looked forward to.
Attaining a new level of life needs the grace of God and that is why a time like this all those who are participating in the occasion need to know that were it not for the mercies of God nothing would have happened.
Therefore this is a great time to the members to share the messages of love to each other and even extend to others so that they can know that God has already saved us through the grace that we receive by Faith.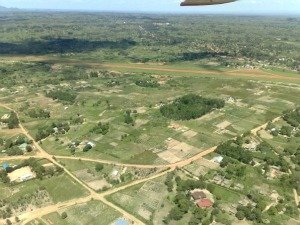 from the bible to share with other church members,choir members,deacon and deaconess of the church,and all those  who will grace the occasion of the anniversary in the church.

church anniversary congratulations messages -more samples

Below are more  church anniversary congratulations messages to have a look at.

Congratulations to everyone because this is the confidence that we have now.. 1 John 5:14...And this is the confidence that we have in him, that, if we ask any thing according to his will, he heareth us
*****

Congratulations to our church today because of the Love of God that has been bestowed upon us today.. Psalm 37:3-4..Trust in the Lord, and do good; so shalt thou dwell in the land, and verily thou shalt be fed.
 Delight thyself also in the Lord: and he shall give thee the desires of thine heart
***************
Let me take this opportunity to congratulate you as you celebrate this 1st,2nd,3rd,4th,5th,6th,7th,8th,9th,10th,11th,12th,13th,14th,15th,16th,17th,18th,18th,19th,20th.......insert the year of the anniversary the church is celebrating),thanking the almighty God for the grace,May His love dwell richly in the house of the Lord as you begin another milestone in harvesting for the Lord what belongs to Him.Stay blessed always.
********
Allow me to thank our heavenly father for the wonderful gift of life that He has given us to see this day, let me congratulate our church for marking another year of the Lord is spreading the gospel. It is by His spirit that we are to remember the good work of the Lord that was began since inception. I want to wish each and everyone of you much blessings and grace in our hearts always.
*************
Let me thank our creator and maker for this wonderful love that we are sharing today as we look back on the journey that was started by the Lord. When we laid this stone of foundation nobody knew where we shall be today except the Lord Himself. We want to thank Him that after much labor in His vineyard and with His help,we are here celebrating His love together,let us congratulate everyone who allowed the Lord to use Him in making sure all is well.
******
I want to join the rest of the brethren to congratulate the church as it celebrate the anniversary today, were it not for the Lord, we would not have achieved nor reached where we are today, It is the power of God that is at work, let us keep on praying and praising the Lord always. God bless you
*********

Let me take this chance to congratulate fellow church members for seeing another year of the Lord,we have been praying and fasting the Lord to give us the harvest and we are happy to record a pamper harvest from the Lord,just from few members today we are recording thousands and thousands of members and so many avenues that we have used to reach for the people of God, Let the name of the Lord be glorified always because He deserves to be called our Father the source.
*****
May the grace of the Lord be upon each and everyone of us who is here today as we look back to the mercies of the Lord in our lives, it has been a long journey but we keep counting the blessings of the Lord. His grace is sufficient to us as a church and let me congratulate each and everyone of you for participating to make this journey a success. The Lord has used and we are happy that the war is to Him we only enjoy the victory he gives. Let Him be praised always.

To the church members, the organizers and people of goodwill we have come this far not on our own but the grace of God.The Lord has brought us this far and we are grateful today as we celebrate great blessings upon our Church.He has promised that will never leave nor forsake us, we are sure that with God on our side,the future is bright.
Let me take this opportunity to thank our heavenly Father for giving us victory through Jesus Christ, as you mark another milestone of service, we can all just say were it not for the Lord were would we have been,congratulation as you celebrate 20th anniversay.

church anniversary congratulations messages
Here are other church anniversary congratulations messages related articles
words of congratulations for church anniversary
church anniversary wishes
congratulatory message on starting a church
words of congratulations for church anniversary
sample of congratulation message to church youth
church anniversary felicitation sample messages

church anniversary letters congratulations
pastor's anniversary congratulations letter
church congratulatory message
pastors congratulatory message
congratulations message for pastor

church anniversary greeting messages
Return from church anniversary congratulations messages to church pastor guide -Home page

FREE SAMPLE SPEECH


in the Email Today

SAVE TIME NOW

$27.95

A step by step manual to guide you on how to write and deliver any occasion  speech

Download  Now

Buy Now -
Your e-Book $27.95 :




Buy the $27.95 e-Book Now:

Downloadable e-Book (PDF File)

Immediately after your purchase, you can download your e-Book and start learning within minutes.

This eBook is in the Adobe PDF file format. If your computer doesn't have the Adobe Reader software, you can easily install it for free.

The e-Book comes with a No-Questions-Asked Guarantee: If you're not satisfied with this e-Book, just email me within 60 days of your purchase - and I'll issue your 100% refund immediately.

Your e-Book purchase is 100% safe and secure - and 100% risk-free.