New year speech for church
Looking for a new year speech for church to help you prepare for the event?Here is a sample and information to guide you.
As you gather together in Church and usher in a new year,I want to take this wonderful provision to wish you and others a new year with much blessings.
If you were asked to prepare and give a speech, then the sample below here will help and give you a picture of what you are expected to deliver during the day.
Here is the new year speech for church for you.
New year speech for church
Happy New year church!
Is a great honor to stand before you today as we usher in a new year that the Lord has given us.
Let me take this precious moment to thank our heavenly Father for allowing us to meet here , We count it an honor to see a year end and another comes simply because of the mercies of the Lord.
I know that some of us didn't make it for one reason or the other,some maybe their purpose on earth came to and and end or the devil terminated their existence before time.
As we gather here today, we are reminded that we need also to hearken and be in the presence of our loving God so that He can work through to fulfill His purpose created for us.
We are on earth to fulfill the purpose that God made us for. 
This coming year need to put us on course so that we can keep on serving using the gifts that the Lord has given us. We are all unique and God knows us by our names.
As I come to a conclusion,let me thank each one of you for coming to celebrate the new year and usher it together as we strive to remain united as the Lord had commanded us.
Thank you and when we come to an end of today program, we can once say,where it not for the Lord we would not be where we are today.
Thank you for listening to me and happy new year.
Have full blessings that comes from the Lord.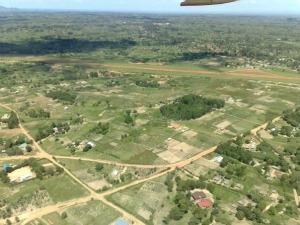 I hope the above sample speech has helped you.
Let me wish you all the best in the coming here and may the good Lord be with you and fullfill all the desires of your heart.
Happy new year and God bless you
Return from new year speech for church to church pastor guide -Home page
FREE SAMPLE SPEECH


in the Email Today

SAVE TIME NOW

$27.95

A step by step manual to guide you on how to write and deliver any occasion  speech

Download  Now

Buy Now -
Your e-Book $27.95 :




Buy the $27.95 e-Book Now:

Downloadable e-Book (PDF File)

Immediately after your purchase, you can download your e-Book and start learning within minutes.

This eBook is in the Adobe PDF file format. If your computer doesn't have the Adobe Reader software, you can easily install it for free.

The e-Book comes with a No-Questions-Asked Guarantee: If you're not satisfied with this e-Book, just email me within 60 days of your purchase - and I'll issue your 100% refund immediately.

Your e-Book purchase is 100% safe and secure - and 100% risk-free.