New year speech for church
Looking for a new year speech for church to help you prepare for the event?Here is a sample and information to guide you.
As you gather together in Church and usher in a new year,I want to take this wonderful provision to wish you and others a new year with much blessings.
If you were asked to prepare and give a speech, then the sample below here will help and give you a picture of what you are expected to deliver during the day.
Here is the new year speech for church for you.
New year speech for church
Happy New year church!
Is a great honor to stand before you today as we usher in a new year that the Lord has given us.
Let me take this precious moment to thank our heavenly Father for allowing us to meet here , We count it an honor to see a year end and another comes simply because of the mercies of the Lord.
I know that some of us didn't make it for one reason or the other,some maybe their purpose on earth came to and and end or the devil terminated their existence before time.
As we gather here today, we are reminded that we need also to hearken and be in the presence of our loving God so that He can work through to fulfill His purpose created for us.
We are on earth to fulfill the purpose that God made us for. 
This coming year need to put us on course so that we can keep on serving using the gifts that the Lord has given us. We are all unique and God knows us by our names.
As I come to a conclusion,let me thank each one of you for coming to celebrate the new year and usher it together as we strive to remain united as the Lord had commanded us.
Thank you and when we come to an end of today program, we can once say,where it not for the Lord we would not be where we are today.
Thank you for listening to me and happy new year.
Have full blessings that comes from the Lord.
end year church speech
Greetings in Jesus name!
I'm humbled through the mercies of Jesus to stand before you at this hour that the Lord has given me.
Let me take this precious moments to thank the Almighty Father God for enabling us to be a live and see this year come to an end.
The years had been long, full of ups and down but our God is good and has seen us through it.
As we congregate here we want to echo the word of Paul that were it not for God where would have, we are here because of the grace of God and we shall make through the coming year through His mercies.
We know that His goodness will forever follow us for the rest of our lives.
As a church let us always learn to trust God and His promises, let it be our goal that this coming here we shall have it a priority that in everything as members of this church, we shall depend on God for guidance and protection.
Let study of His word dominate our lives as we all as prayer, we can put final touches through ministering and fellow-shipping together so that encouragement will forever rule our hearts.
I will end here this speech by saying happy new year and let the love of God dwell in our hearts forever.
Peace Shallom.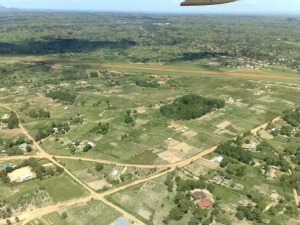 new year's greetings for church

Yom Shallom..Receive greetings in Jesus name, 
I hope the Lord has kept you in perfect peace up now since the year started, we are grateful for His love and care so far.
church welcome for new year
I hope the above sample speech has helped you.
Let me wish you all the best in the coming here and may the good Lord be with you and fulfill all the desires of your heart.
Happy new year and God bless you
happy new year sermon
sermon for first Sunday of the new year
inspirational sermons for the new year

Christian new year message
Let me take this opportunity to wish you and your family happy new year full of love and mercies from the Lord, you are in my prayers always.
Christian new year wishes message
I want to thank my God in heaven for making it possible for us to be great friends, let me wish you happy and prosperous new year.
May our heavenly God bless you and your family to see more abundant years a head as you serve the purpose that God created you for,I'm wishing you happy and prosperous new year fully of love.
biblical new year wishes

I'm overwhelmed with joy in my heart knowing that God has taken care of us through the year that is ending and we enter the new year, we pray that our Father who is in heaven will keep us in the perfect peace forever, be blessed this coming year.
encouragement for the new year

Be encouraged that our good Lord who started the good work in us will bring it to the completion the coming year, a year that we have never seen in our lives, this coming we have never seen in our lives, our God who knows from the beginning to the end,knows what is a head of us and will guide and show us what we need to do, let us depend on Him the coming yea
how to write an annual greetings for the church

---
Get a FREE SAMPLE SPEECH


in the Email Today