Thank you message to church
Here is the thank you message to church members,volunteers, leaders for something good they did to the church or you

If you are looking for a touching message to share with your church leaders,volunteers, pastors or the congregation for the sacrifice they made or whatever they did to you that has made you want to appreciate them then we can help you come up with one.
We have been working with churches and ministries from around the world to help them come with written messages to share in the church.
Below here you will find a sample message that might not necessarily fit your the occasion or whatever event that you want to send a thank you message as deemed to be.
If you really want a unique thank you message that can fit exactly as you want then don't hesitate to contact us to help.
We shall work with you all along and make sure you deliver what is in your heart because we understand that all of us are unique and fearfully created.
Therefore feel free as we move together in this journey and enjoy all a long knowing that all is possible for  a willing heart.
Let us now look at some unique  messages of thanks  to church leader,volunteers,pastor,congregation,family that we have come up with to show you what we can exactly do.
Here are the samples to have a look at.

thank you message to church leaders

I'm very grateful to you all for the wonderful work that you are doing in our church. It's not easy for one to dedicate his or her precious time for the work of the Lord that you will only be rewarded by faith, I take this opportunity to say thank you all and may our heavenly Father bless you abundantly with good health and more days to serve in His vineyard.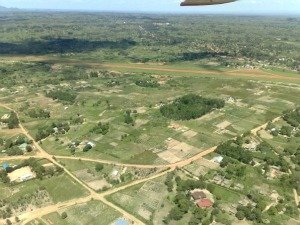 thank you message to volunteers

Hope this message finds you well,
Thank you for the kind of gesture that you showed recently during our gospel campaign in Rwanda, Africa, we were overwhelmed with gladness to see many people coming to offer their unique services including serving others with materials and even visitations.As one of them who participated in the exercise we want to say thank you and God bless for all that you do and next time we have the same exercise will be happy to work together,thank you and God bless you.

thank you messages for church after funeral
thank you messages to your pastor
thank you message to church members
Return from thank you message to church to church pastor guide -Home page

---
Get a FREE SAMPLE SPEECH


in the Email Today