women's day speeches at church
Looking for women's day speeches at church?
Thank you for visiting our page, We have example below here that can help you

During the occasion in the church.
We understand how urgent it is and we have made sure you have what you are looking for in place.
As you are looking forward to the women's day in the church and you are looking for information to help you during the event,we can at hand to assist you.
Here is a general speech that you can customize to suit during the day and as you scroll down we also have specific speeches for the women's day that can help you.

women's day speeches at church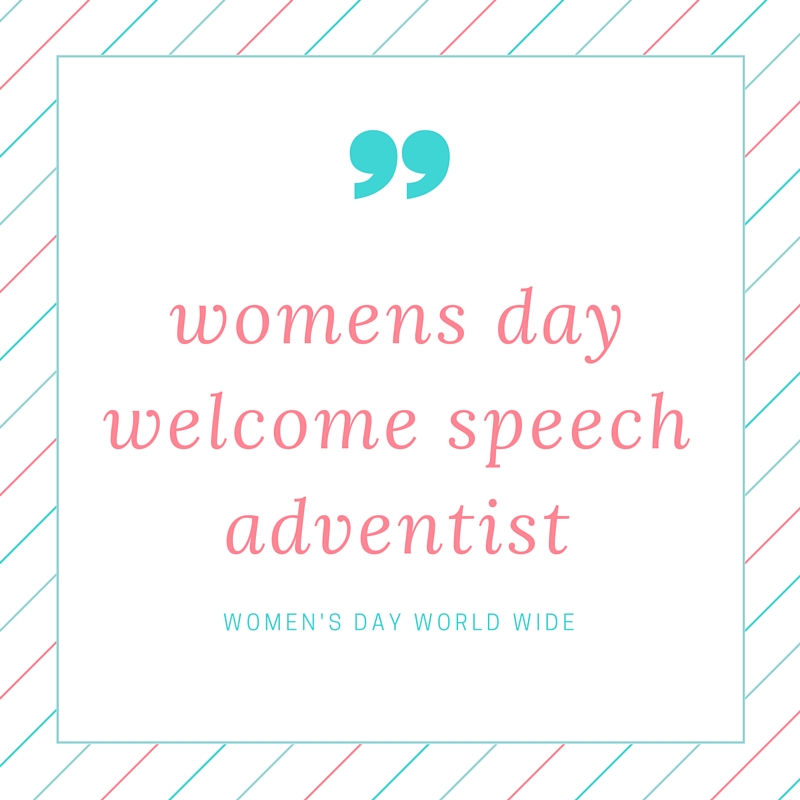 Good morning to you all brethren in Christ
Let me take this opportunity to thank our heavenly Kings for granting us this opportunity to see this day that we have never seen in our lives, we give God glory and honor for the provisions,
It is my great pleasure to welcome you all to feel at Jesus feet and thank you for finding time to come and worship with us during this special day for our women in this church,
Let the love of God be with us as we begin until we finish for we trust that who started good work in us shall bring it to completion,
Stay blessed and God love you

women's day speeches at church -Specific speeches

baptist church women's day speeches
Here you will get speeches meant for the Baptist church as they celebrate the women's day in the church.
church women conference welcome speech
This speech is meant to welcome women to the conference, it is a welcome speech that inspired by the Holy Spirit
church occasion speech for women
This is a speech for the occasion, it serves well and anyone can use when called to prepare and give a speech during the occasion of the women in the church.

We hope the above speeches have served you well,
We keep on updating our site for more speeches and it is our pleasure to welcome you again to visit our speech regularly.
We know how precious time is to you,
We would love to help you. Are you interested to get a customized speech that fits the details you have of you church?
If so,
Then you can contact us after clicking and following this link ,church speech and poems writer,then you fill the details.
We shall contact you immediately and help you.
Otherwise may the Holy Spirit guide you as you prepare for the occasion that is ahead of you in the church.
We pray for the success from the Lord be upon all the activities that you have lined up during the day that is special in the church.
Let the grace of the Lord guide you to the truth,
Stay blessed and God love you, welcome again and feel free to share the information here with us,so that together we can feel fulfilled in the purpose of the Lord in this life.

Return from women's day speeches at church to church pastor guide -Home page

---
FREE SAMPLE SPEECH


in the Email Today