Letter of appreciation to church members
Are you looking for a letter of appreciation to church members to thank your church members for the good concern shown to you recently.

Well,
Welcome you to our page.
Below here is a sample letter that can assist you at this time of need when you need to appreciate your church members for something they did to you.
It can be:
A donation they gave you towards the fundraising you did recently
It can be they made a big contribution towards your wedding that happened recently
The Card that they sent you while you were recovering from some sickness.
There are many scenarios that can make you send a letter of appreciation to your church members.
The list is endless.
Here is a sample letter to have a look at.

letter of appreciation to church members sample

Dear ______
Greeting in Jesus name!
On behalf of our family we want to express our sincere appreciation for the kind gesture you showed our family when we were aggrieved by the death of our loved one_____________(insert the name here).
Your presence and contribution is highly appreciated and we want to pray that whatever you did, you did it to the Lord himself and will reward you highly.
Thank you
______________
(insert you name here)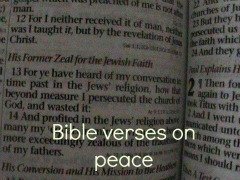 We hope the above sample of letter of appreciation to church members has assisted.
We wrote it having in mind that you it might be the first time for you to write a letter to your church members and wanted a format or sample on how it looks like.
We also give an opportunity to church members like you to get help yo write one from scratch.
If you have some specifications that you wanted to be included in the letter but didn't find them in the above sample letter then you can contact us with your details then we can be able to write one for you.
What you need to do right now is to fill the contact form given below here and supply us with the information you want us to include in the letter and we shall immediately write a letter for you.
Once we are through shall send it to you to have a look and may make few changes to it.
Here is the contact form you can use to contact us.

Otherwise thank you for visiting our page and we are praying for you as prepare to write the letter to your church members.
We want to wish you all the best and thank you very much for the good gesture and act you are doing to thank them.
May our heavenly Father be with you always and stay blessed in the Lord.

Return from letter of appreciation to church members to church pastor guide -Home page

Totally Free speech in your inbox

Receive Free Newsletter with updates for church speeches and Letters